Sara Price: the desert rat ready to take on Extreme E challenge
Image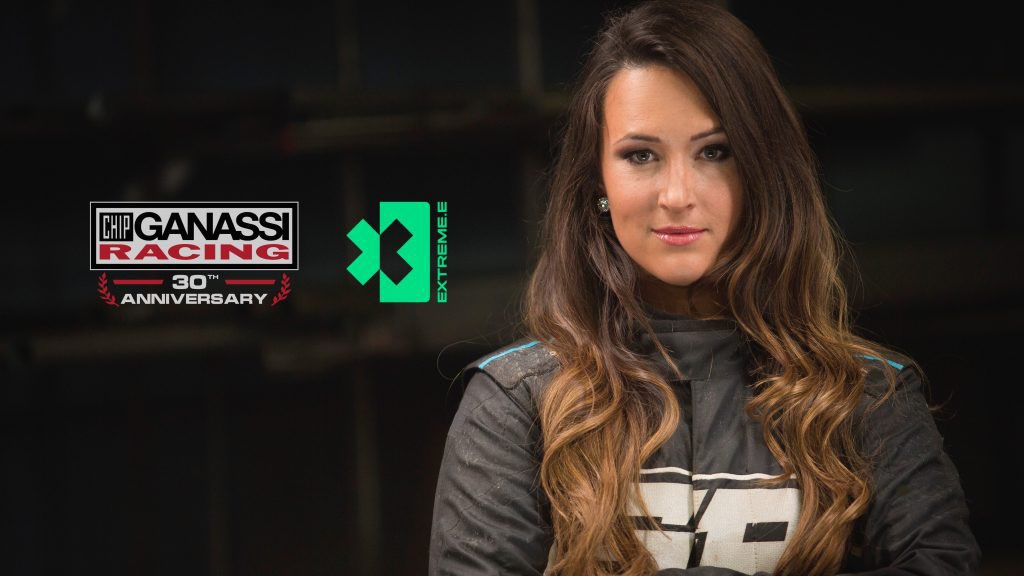 Within the last decade or so, Sara Price has established herself as one of the quickest and most versatile off-road racers to come from North America. 
A self proclaimed 'desert rat' from Southern California, Price has mastered two and four-wheels, in a career that has spanned motorcross, trophy trucks, rally cars and included the daunting Baja 1000 and Pikes Peak Hill Climb, and it is no surprise that she has received the call to join one of motorsport's biggest teams as they take on one of the sport's most exciting new chapters.
Price has signed up to compete in the all new, all-electric Extreme E series with the multi-Indianapolis 500 champions Chip Ganassi Racing alongside trophy truck racer Kyle LeDuc as they launch an assault on the inaugural Extreme E championship that will begin in 2021 and feature all-electric SUVs with male and female driver pairings taking on some of the world's most extreme locations and terrain and highlighting environmental and green issues impacting regions of the planet most vulnerable to the effects of climate change.
Chip Ganassi Racing and Price join the likes of seven-time Formula One world champion Lewis Hamilton, who is fielding his X44 team, alongside ex-rival and fellow F1 title winner Nico Rosberg plus Formula E teams Techeetah and ABT Sportsline, and the Californian multiple X Games medalist is relishing the new electric-powered challenge.
Price revealed her excitement on getting the green light to join Chip Ganassi Racing's latest project: "It's pretty mind blowing when you have a team like Chip Ganassi call you and ask you to drive for them, and being the first female part of the team and also the first driver announced for the series, It was, you know, I was kind of on cloud nine, like holy crap, this is real!" 
"In the time i've been with the team i've been able to learn all kinds of new stuff because, you know, coming from off-road, we're kind of behind the times when it comes to racing development, and learning how an IndyCar team works so much off of data was all new and so interesting. So, you know, I kind of made the Ganassi shop my home and we got to learn every little bit of Chip Ganassi Racing and it has been pretty incredible."
Image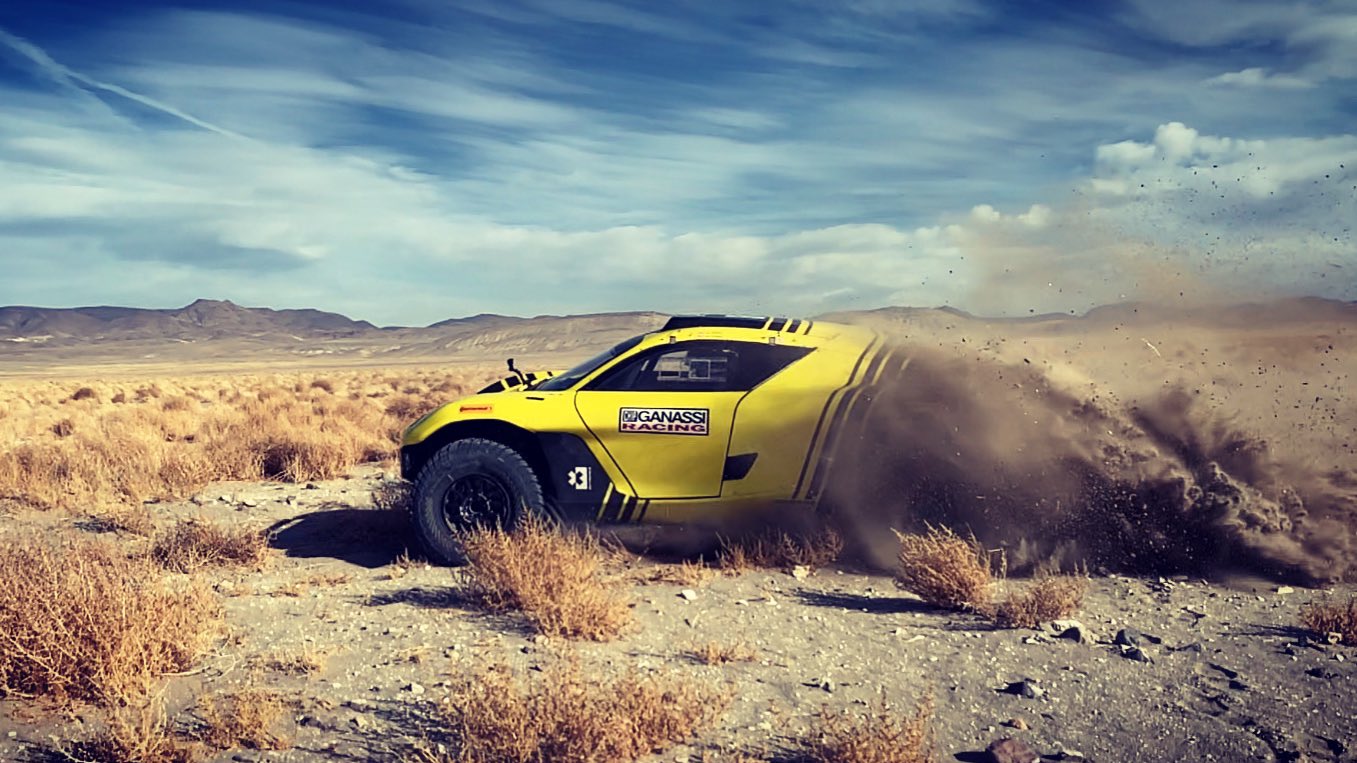 Since first tasting motorsport at the tender age of 8, in the 20 years since then, Price has notched up an impressive stash of achievements. In 2010 she became the first female factory supported motocross racer to ride for Monster Energy Kawasaki Racing, winning a bunch of medals at the prestigious X Games, before switching to four wheels and racing Stadium Super Trucks and Trophy Trucks as well as scoring an impressive solo finish and second place on the gruelling Baja 1000 off-road race in southern California.
Price recently travelled to Spain and undertook the first full speed test of the machine all Extreme E drivers will be piloting - the Odyssey 21. This striking off-road truck is charged by green hydrogen systems, and boasts a 400kW engine that propels it to 60mph in 4.5 seconds, at gradients of up to 130 percent, and December's test was the first time the teams and drivers were able to experience the revolutionary machinery at full power. 
One of the most noticeable elements of switching from internal combustion engine power to electric power for Price is the lack of engine noise, and beyond the obvious novelty of all-electric powered racing, the 2016, off-road Motorsports Hall of Fame Rising Star Award winner sees it as a form that is here to stay and will be an integral part of motorsport's future across the board.
"The Odyssey feels more like a rally car – it reminds me of the Dakar Peugeot," revealed Price. "Generally it is different not hearing the normal engine sounds. I do have to say the normal sounds probably increase your heart rate a little bit more. It was funny when we were at testing, I was like, 'you know, like not, being weird, but we don't seem to be going very fast', and we get back to the garage and the team are like, 'Oh, you guys went a hundred miles an hour'. and I was like, 'what we did'? It didn't feel like it?' 
"You're hearing all these other things instead of the motor, like rocks and a whining of the motors, but yeah, I am a fan of it. I think they still have a lot of work to do to get the longevity out of them so they can last a long race distance, but I think that's something that's going to get figured out, and when it does, I think they're going to take over."
Image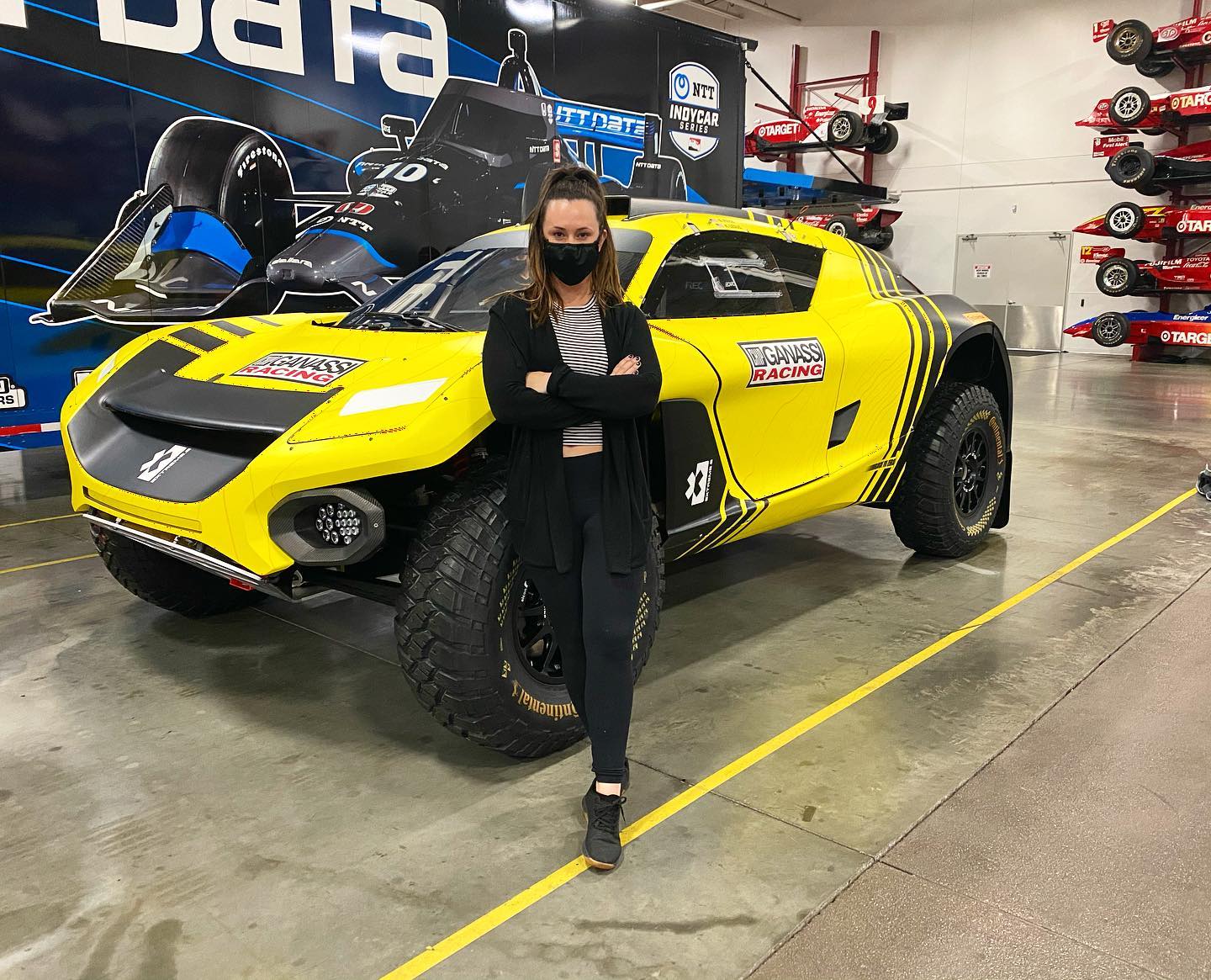 Price has grown up with the smell of two strokes, four strokes and has never too far away from an internal combustion engine and has mixed skill and passion for the sport to become a proven competitor and winner at the handlebars and the steering wheel of a wide range of automotive equipment. So, with many years of ICE-powered competition under her belt and potentially decades of racing left where a mix of fossil fuel and electrically-propelled cars and bike will be on the table, how does she see the future of motorsport power playing out.
"I'm a big fan, obviously of the standard engines" confirmed Price. "I'm familiar with them, so stepping into the electric world is something completely new to me and it's been a lot of learning, but i'm very intrigued by it and I am liking it a lot. I still will race, obviously combustion engines, like aside from Extreme E or any other electric racing I ended up doing, but I am definitely an advocate for electric racing in the future. I love to be at the forefront of that to bring it into off- road or wherever it ends up being.
"I think they still have a lot of work to do to get the longevity out of them, meaning like long distance, but I think that's another very near future that that's going to get figured out. And one side does, I think they're going to take over and it is the future."
Image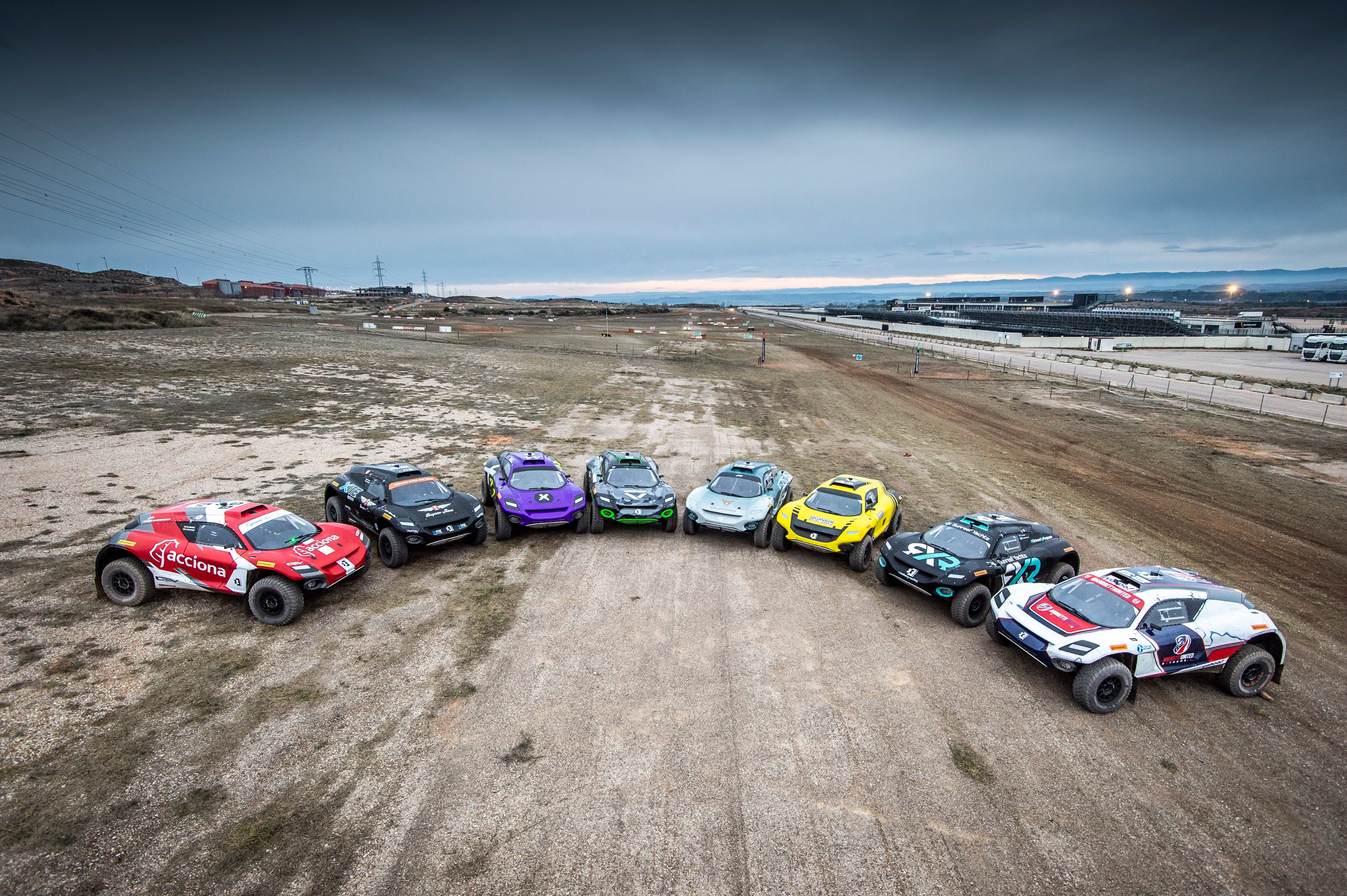 The Extreme E competition will begin on March 20th with the Desert X Prix, in Al-'Ula, Saudi Arabia, which is known for its arid and rocky terrain. It will be followed in 2021 by the Ocean X Prix in Senegal (May 29th-30th), the Arctic X Prix in Greenland (August 28th-29th), the Amazon X Prix in Brazil (October 23rd-24th), and the Glacier X Prix in Argentina (December 11th-12th).
With the prospect of competing on and visiting areas of the planet that relatively few people get to see, Price is excited to be adding another string to her motorsport bow and is especially keen on the prospect of Extreme E debuting on a surface she knows better than most.
"You know, I can't wait for every single one, actually. I'm really excited," enthused Price. "My dream is to travel the world racing and i'm getting to do that. I'm an adventure person and, you know, obviously my passion and blood runs on racing. So i'm excited for all the races, but i'm a desert rat, so coming from the desert, I am excited for Saudi Arabia. Other than that, i'm excited for all of them!"
Keep up to date with all the news from the Extreme E series HERE