Former IndyCar champ Michael Andretti relishing the Extreme E challenge in 2021
Image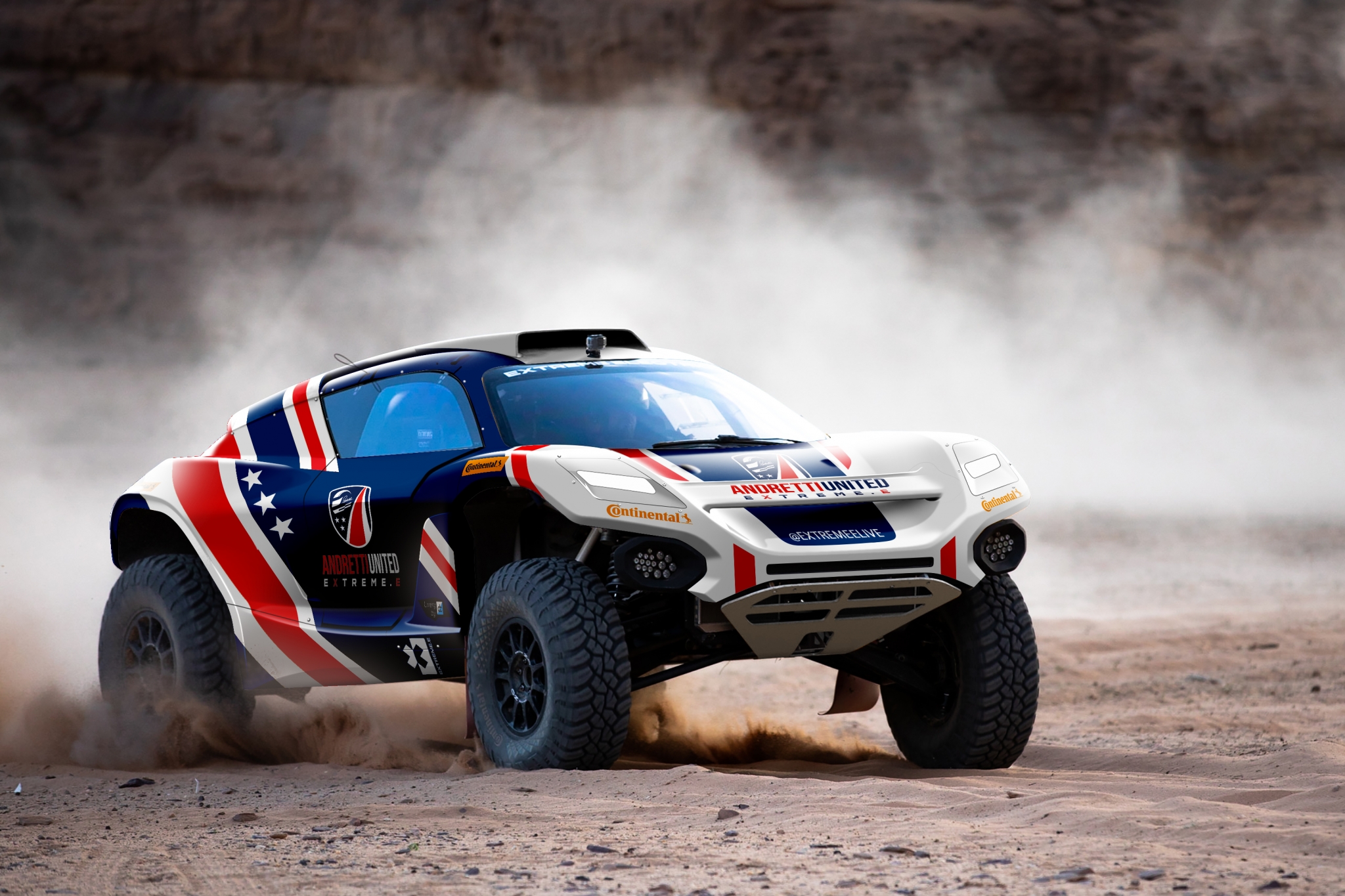 With the start of the inaugural Extreme E season edging closer and a scheduled opening round due to take place in Saudi Arabia next March, Andretti United Extreme E's Michael Andretti is looking to call upon years of winning experience to triumph in the brave new world of electric-powered, off-road competition.
Devised by Alejandro Agag, CEO of Formula E,  Extreme E will span four continents, featuring teams fielding both male and female racers who will pilot Extreme E's revolutionary battery-electric, 400kw (550hp), 1650-kilogram, 2.3-metre wide ODYSSEY 21 E-SUV on some of the world's most remote locations, providing high drams and highlighting the impact of climate change and human activity on some of the world's regions most vulnerable to climate change.
In the fossil-fuelled world, as team owner of Andretti Autosport, Michael Andretti has helped guide his team to seven Indy 500 victories since 2005 and as well as the NTT IndyCar Series, the team compete in Formula E, Global RallyCross. To take on Extreme E, Andretti has formed Andretti United Extreme E, joining forces with the multi-series winning United Autosports, and Between them the merged organisations boast some of the biggest names in racing, including McLaren CEO Zak Brown and former racing driver Richard Dean. 
Andretti Autosport have enjoyed a long-term winning involvement with the all-electric Formula E series, the move to compete in Extreme E underlines his desire to compete and win wherever the challenge might be, as well as tap into the future trend of motorsport in general as the world of sport and personal mobility moves towards renewable energy sources.
"I think the format's going to be awesome," enthused Andretti, speaking with electrica.live at the launch of the Extreme E series. "Having a male and female driver share a car, I think is a great idea and I'm just really excited about it. And, you know, I I talked about it with Zak Brown as we've become pretty good friends and we were discussing (Extreme E) one day and it's like, well, why don't we go do this together? And so that's what we did.
"We're in the business of racing. It doesn't matter what it is. We were one of the first ones to sign up for Formula E, and it's been a great relationship and It's been a great programme for us as a team and for our brand internationally. More generally we don't know we're going to go in the future in terms of power – maybe all electric and maybe not all electric in the future, so, you know, for us, we want to cover ourselves. We're in all different types of racing and it's worked out really well for us in Formula E, so Extreme E is a logical step."
Andretti Autosport join a pretty illustrious list of motorsport teams and individuals who have eagerly signed up for the first season of Extreme E. Six-time Formula One world champion Lewis Hamilton is fielding his X44 team alongside ex-rival and fellow F1 title winner Nico Rosberg plus Formula E teams Techeetah and ABT Sportsline, and each team will feature a male and a female driver, competing together over the course of an E-Prix, something that Andretti feels can strengthen his team's Extreme E campaign.
Image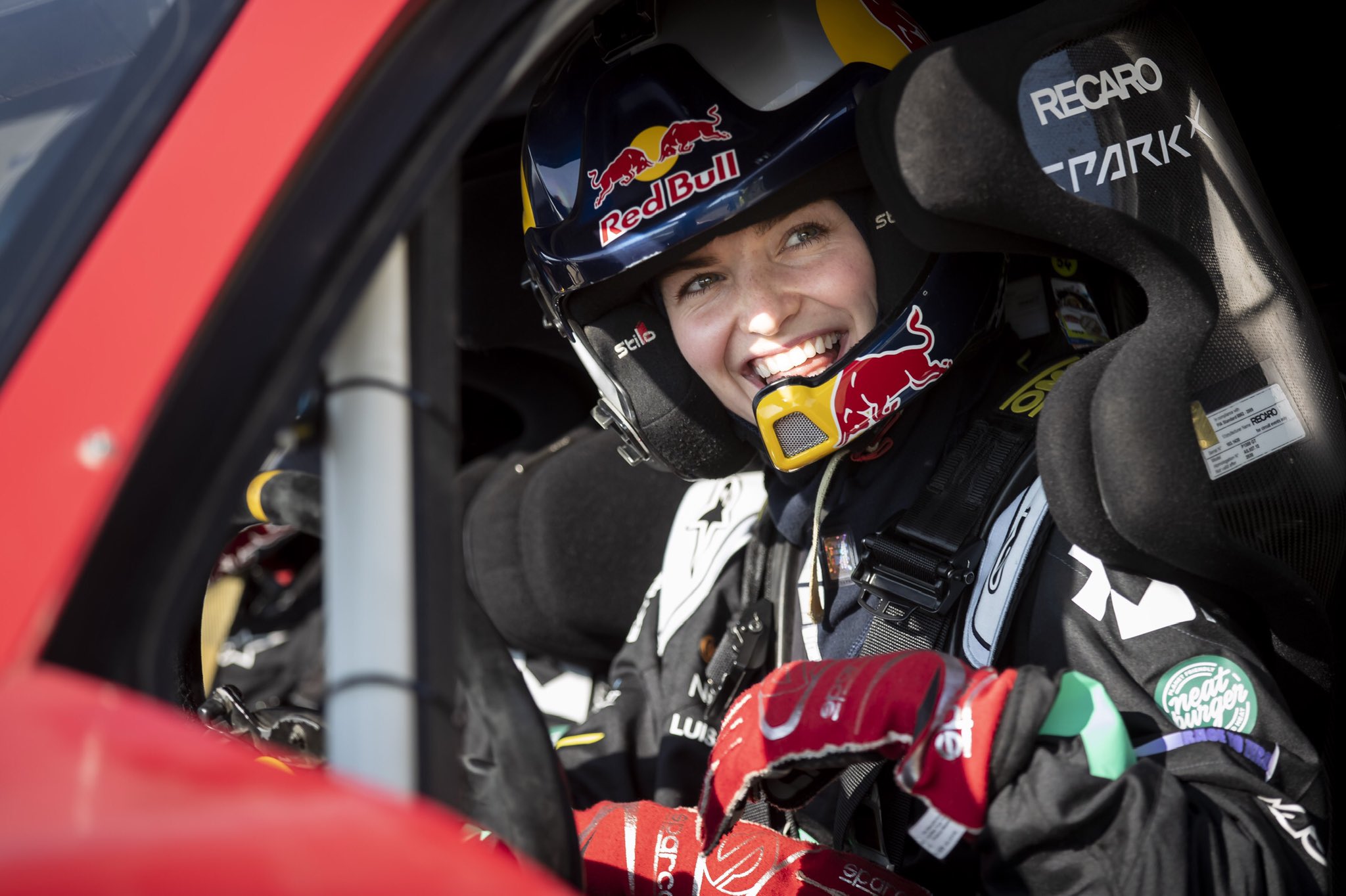 Andretti United Extreme E's driver line up will comprise of Swedish FIA World Rallycross winner Timmy Hansen and Katie Munnings, an up and coming British rally driver and winner of the European Rally Championship Ladies trophy. Andretti is in no doubt that the duo will gel in the harsh climate of Extreme E , with the team's wider experience of rallycross competition a potential bonus in terms of preparing the team for all-electric off-road competition.
"Personally, I think we have the best driver line-up," affirmed Andretti. "I'm really excited about our driver choice with Katie and Timmy and I think it's just cool that it's something that's never been done before, and it is sort of crazy that it hasn't been done before! Those two are a great choice for us. You've the former rally champion, you know, with Timmy and you have Katie who who has shown very well in the rally programmes that she's driven in, and I got to say and the tests that we've done so far, she's been right on pace with the guys. I think that's really, really impressive."
"We do have experience in Rallycross, which will be the most similar to this. We won five Rallycross championships with Volkswagen here in the United States, so we're going to put some of that knowledge to use. We are going to extreme places on Earth, which I think is going to be a real challenge and we are very excited about it because it is really different to a lot of things – it's cool to be a part of it.
Image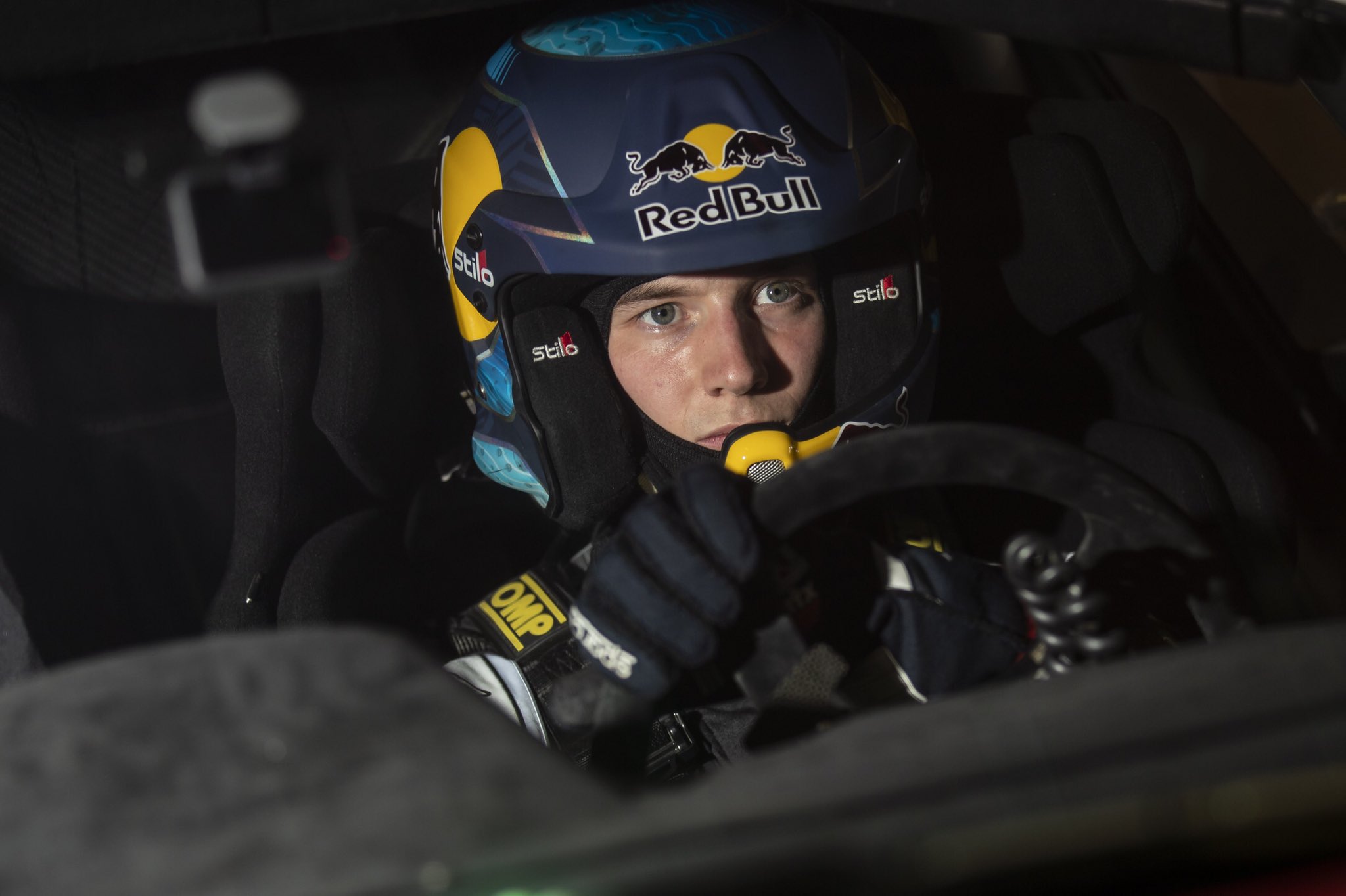 Another big name team joining Andretti United Extreme E is Chip Ganassi Racing. Headed by former IndyCar racer Chip Ganassi, like Andretti Autosport, the team have excelled in various disciplines of North American motorsport with four Indy 500 wins and a competition portfolio that encompasses NASCAR, Global Rallycross and endurance racing, and the prospect of these two titans of American motorsport battling it out in some of the world's most challenging surrounds is something Andretti is looking forward to.
The question is, does Andretti see beating his old pal and fellow on-track competitor Chip Ganassi in Extreme E a priority...?
"Heck, yeah, we want to beat them," laughed Andretti." I mean, you know, we want to definitely be the best American team. We want to be the best overall, obviously. But, you know, we always have a great friendly rivalry with the Ganassi guys. They do great teams everywhere they go and they're a real benchmark over here, so, yeah, that's definitely a goal to finish ahead of him, but we also want to finish number one."
The first round of the Extreme E series takes place on the 20-21 March for the Desert E-Prix in Saudi Arabia, and you can keep up to date with news and developments HERE and follow Extreme E on Twitter HERE.