Electric Wizards: 5 of the best drivers and riders who switched from ICE to EV
Image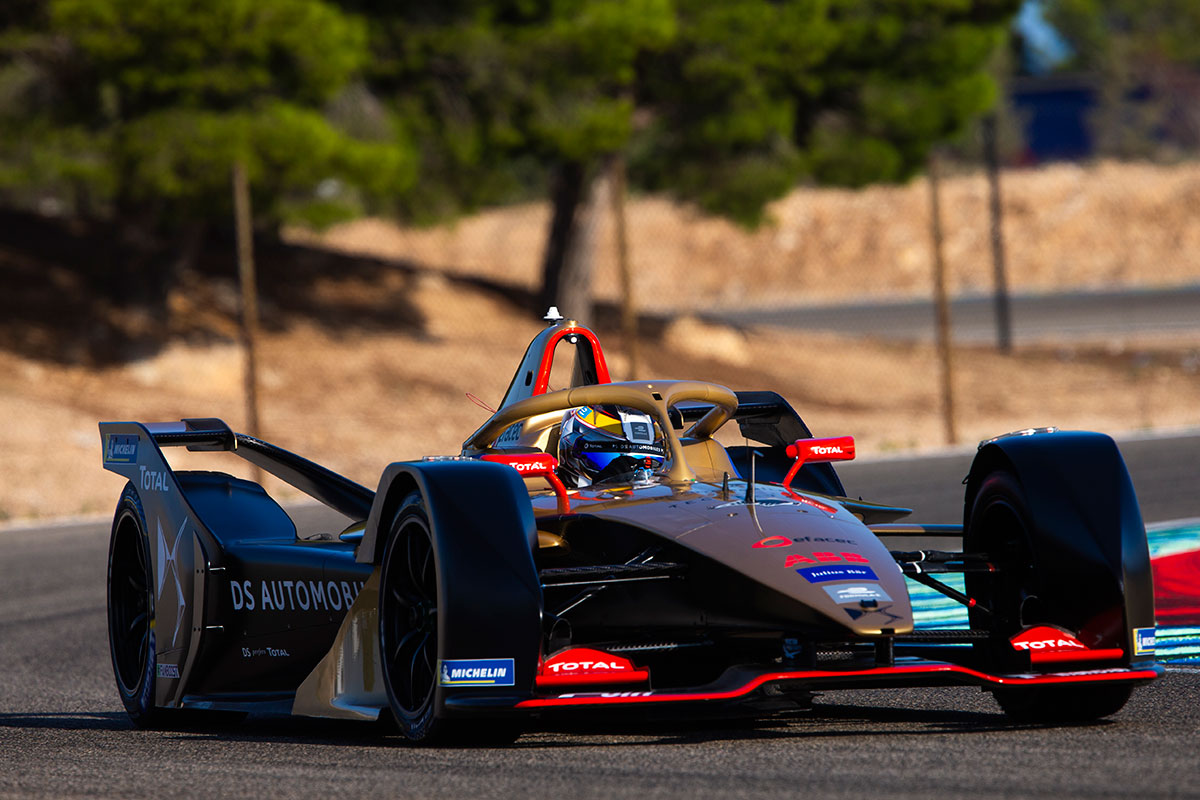 From karting to Formula E, electric-powered motorsport is now a huge draw for world class drivers and the biggest automotive manufacturers – but who are the competitors that have adapted best to the switch from fossil fuel-propelled machinery to electric power.
Back in September, ahead of the inaugural season in 2021, Extreme E held its official driver test and it is safe to say it attracted some pretty illustrious names from the world of motorsport. In case you haven't heard, Extreme E is probably the most ambitious and eagerly anticipated new motorsport series in living memory, mixing male and female competitors who will drive all-electric SUVs on some of the world's most remote locations, aiming to provide high speed entertainment as well as highlighting and understanding the effects of climate change on these regions.
World class drivers like multiple DTM champion Mattias Ekström, off-road specialist Sara Price, Rallycross champ Timmy Hansen and Swedish Touring Car driver Mikaela Åhlin-Kottulinsky are fully signed up, and behind the scenes Formula One world champions Lewis Hamilton and Nico Rosberg have a team, as do IndyCar behemoths Andretti Autosport and Chip Ganassi Racing. 
Mercedes Formula 1 driver Valtteri Bottas and nine-time WRC champion Sebastien Loeb have had a go in Extreme E's 44kw/550bhp Spark Odyssey 21 and another motorsport great has signed up to the series in the shape of Carlos Sainz Snr, with more big names to be confirmed in the coming weeks.
So, as the stars of world motorsport get to grips with more and more e-powered equipment, here are five drivers who have seamlessly made the switch from internal combustion engine-powered racing to all-electric competition.
Jean Eric Vergne
Image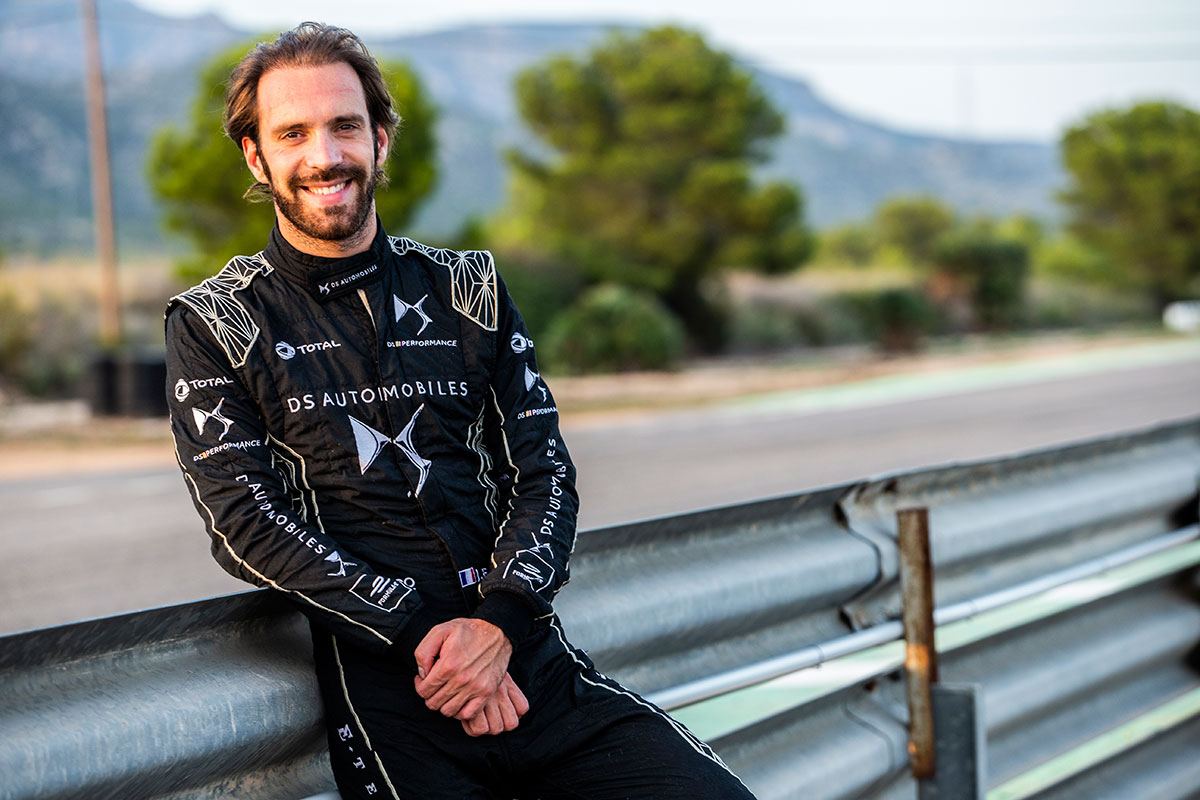 As Formula E enters its seventh season, French driver Jean Eric Vergne prevails as the series' sole double champion. Prior to his switch to electric, Vergne emerged as a potential future F1 world champion and one of France's brightest single-seater racers, backing up his promise with a decent three-year stint driving for Scuderia Toro Rosso. 
Since then, Vergne has blazed a trail in Formula E, racing with Andretti Autosport in the inaugural year, the winning started two years later in the 2016-17 season as he started a four-year partnership with the DS Techeetah team which so far has yielded nine E Prix wins, two championships and surely more to come in 2020-21.
Nobuhiro Tajima
Image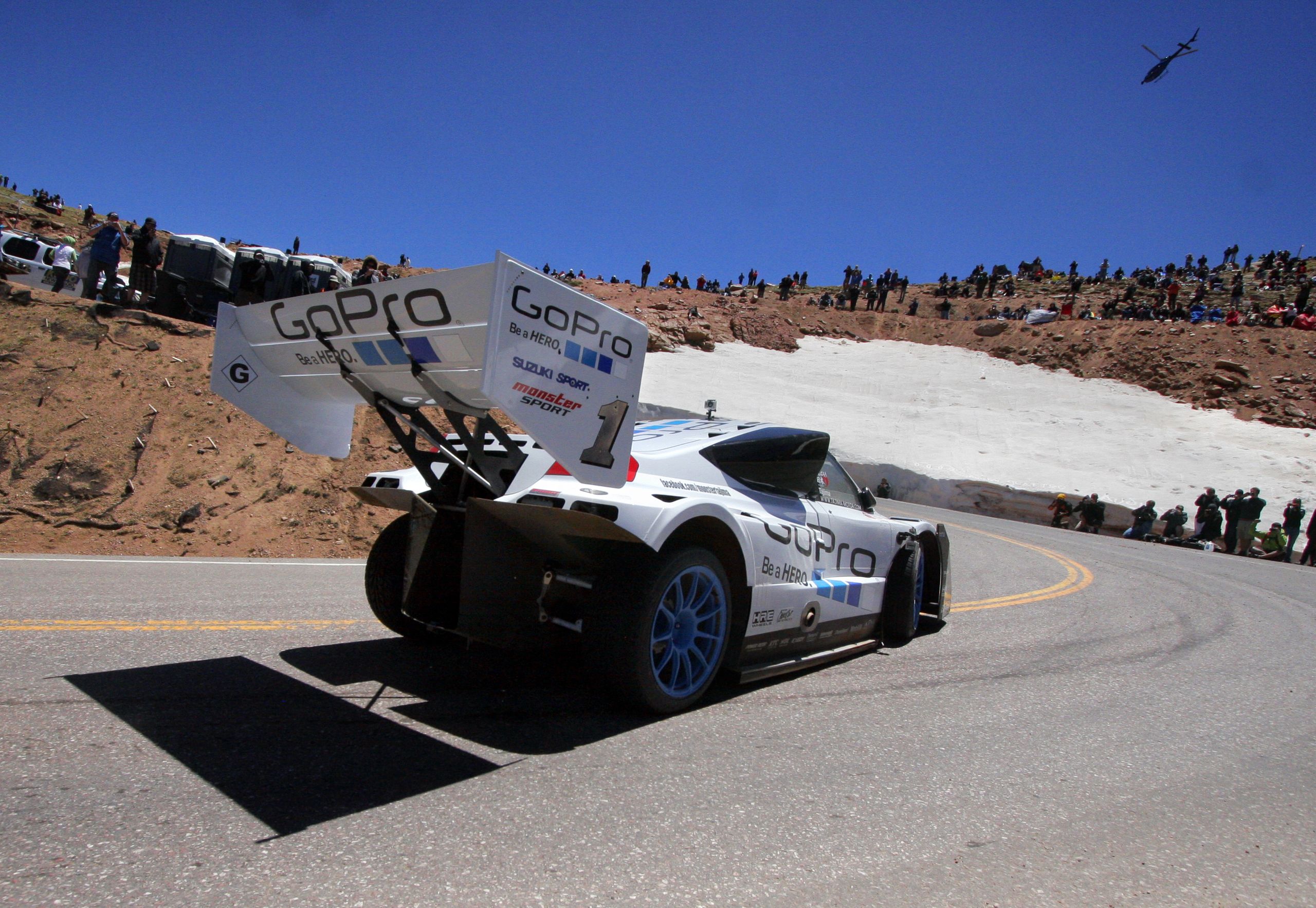 Proving that age is but a number, Nobuhiro Tajima aka 'The Monster' has been racing cars since 1968 and has made his name as a top rally driver and engine builder. Tajima has the notable accolade of becoming the first Japanese competitor to take outright victory at the famous Pikes Peak International Hill Climb in Colorado, USA at the wheel of a twin-engined Suzuki Escudo and winning it again, no fewer than six years in a row, between 2006 and 2011.
Tajima first embraced electrical automotive power in 2012, and inspired by concerns about climate change, drove an electric Monster Sport E-RUNNER at Pikes Peak and in 2013, winning the electric class and bagging fifth overall. In 2014, Tajimi scored a new record in the electric class with a time of 9m43.90secs and came second overall a year later and fifth in 2016, showing that whether it is an ICE or EV, Tajima is one of the best around whatever the powerplant.
Sébastien Buemi
Image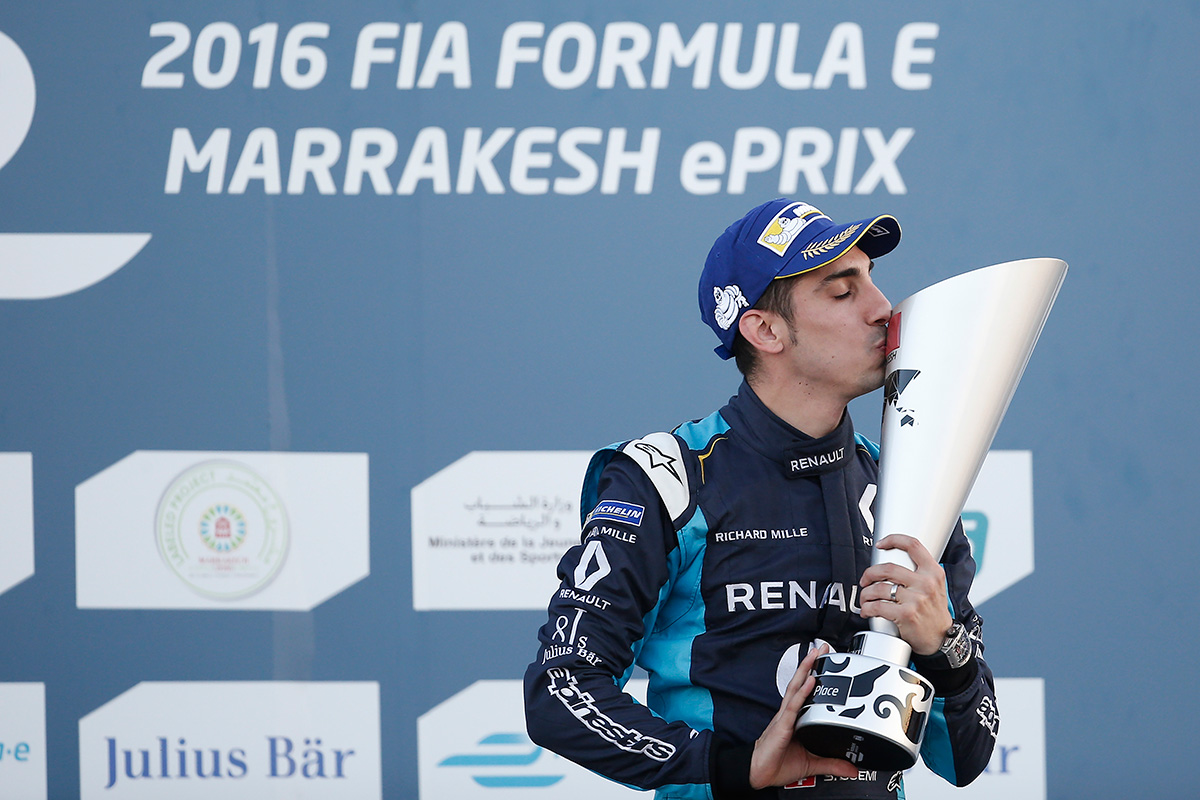 Like Jean Eric Vergne, Swiss driver Sébastien Buemi is a man with F1 pedigree and a master of Formula E. Buemi's ICE-powered career is a stellar one with a CV including two World Endurance Championship, an incredible three 24 Hours of Le Mans crowns and three solid seasons in F1 with Toro Rosso. 
Since joining Formula E in its inaugural season, Buemi has bagged 13 E Prix wins as well as the 2015-16 title, and in six seasons of the electric-powered sport, has never finished lower than fourth in the championship. His fierce rival Vergne might have more titles, but Buemi has collected the most wins so far.
Romain Dumas
Romain Dumas has taken electric-powered machinery and smashed records on some of motorsport's most hallowed tarmac and is one of the true greats. Winner of the 24 Hours of Le Mans, the 24 Hours of Spa, the 24 Hours Nürburgring, and the 12 Hours of Sebring, Dumas has tamed both Pikes Peak and the fearsome Nürburgring's Nordschleife at the wheel of electric cars in spectacular style.
Dumas has won the storied Pikes Peak Hill Climb four times, most notably at the wheel of an all-electric Volkswagen I.D. R in 2018, setting a new overall record of 7m 57.148secs with an average speed of 94mph. Not content with that, one year later, Dumas also blazed a new lap record at the Nurburgring in the I.D. R, and just to top it off, in the same year, he scorched up the hillclimb course at the Goodwood Festival of Speed in just 39.90secs beating Nick Heidfeld's previous benchmark set in a McLaren MP4/13 F1 car.
Bradley Smith
Image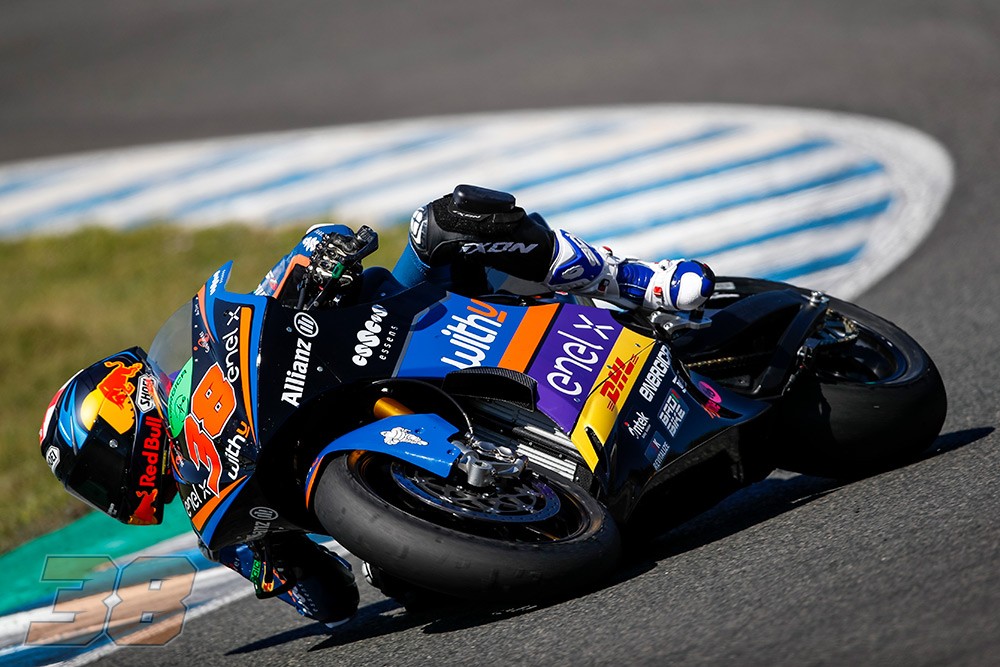 Electric power is finding its way into pretty much every conceivable form of two-wheeled transport, and by extension, two-wheeled motorsport. Since 2019 the MotoE World Cup has incorporated all-electric motorcycles that hit 170mph and has attracted such MotoGP luminaries as Randy De Puniet, nine-time premier class winner Sete Gibernau and British rider Bradley Smith.
Smith scored three 125cc GrandPrix victories and has competed in MotoGP with the likes of KTM and Aprillia, and took to electric power motorcycle racing rapidly, scoring podium finishes in four of the six MotoE races held in the inaugural season, ending up second in the championship and narrowly losing out to Italian Matteo Ferrari following a season-long duel.
Related...