Rosberg X makes history with first ever Extreme E victory
Image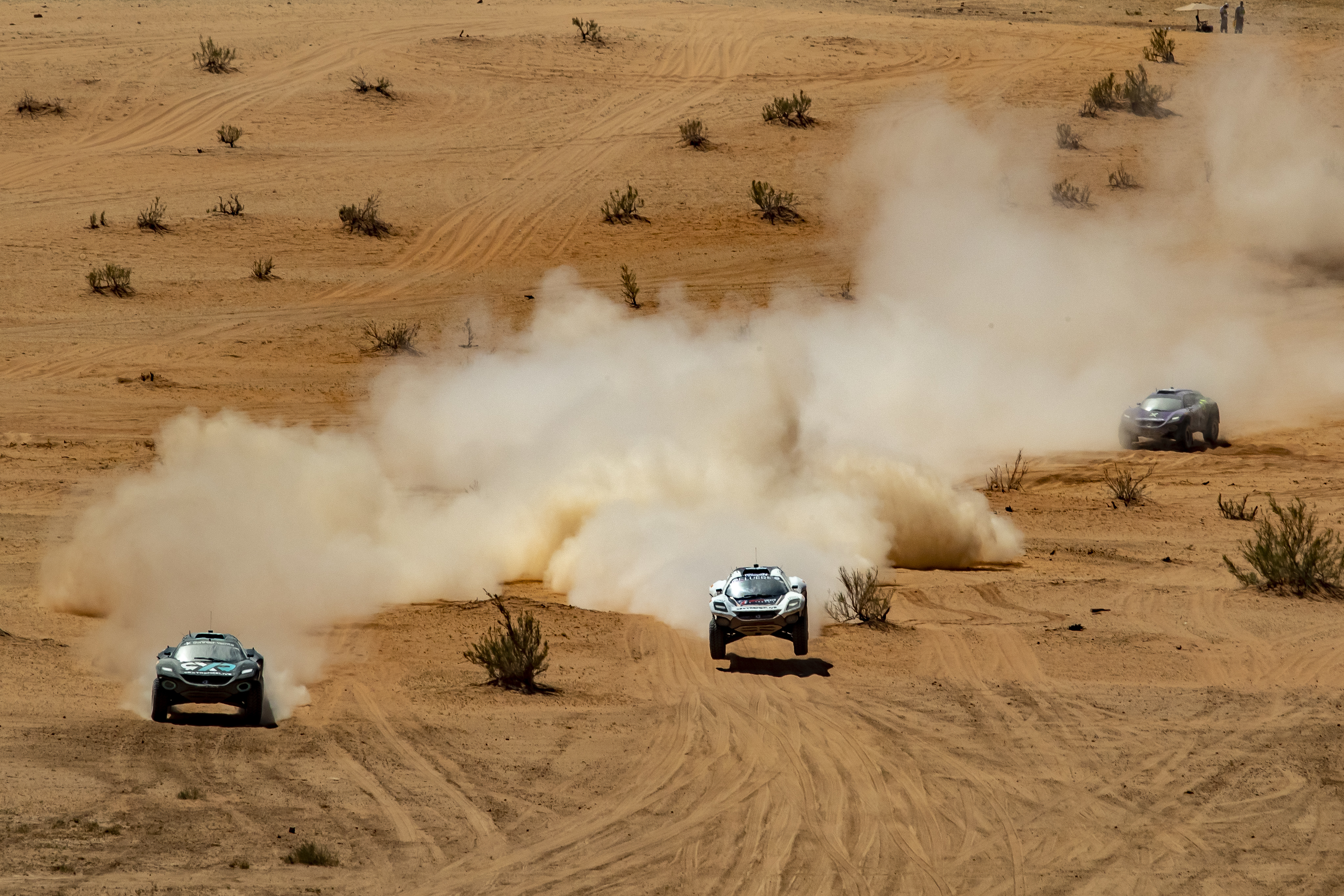 Extreme E's inaugural race weekend saw Rosberg X Racing duo Johan Kristoffersson and Molly Taylor claim a landmark victory in AlUla, Saudi Arabia at the Desert X Prix as the drivers went wheel-to-wheel for the first time and the the pair still had to dig deep in the desert to battle their way to victory and carve themselves out a piece of motorsport history.
Ultimately, nothing could stop Kristoffersson and Taylor from storming to the top step of the podium – not a 60-second penalty for exceeding the 30km/h limit in the driver switch zone yesterday, nor less favourable grid slots in both the Semi-Final and Final today. It was a virtuoso display of speed, skill and car control in the most challenging of conditions.
Check out the highlights here...
Final Result
Rosberg X Racing (Johan Kristoffersson / Molly Taylor) 2 laps
Andretti United (Timmy Hansen / Catie Munnings) +23.73s
X44 (Sébastien Loeb / Cristina Gutiérrez) +1m38.09s
With the Desert X Prix now done-and-dusted, the cars will be loaded back onto the St. Helena – Extreme E's floating centrepiece – to set sail for Lac Rose in Senegal, the setting for the Ocean X Prix on 29/30 May.
Championship Standings
Rosberg X Racing (Johan Kristoffersson / Molly Taylor) 35 points
X44 (Sébastien Loeb / Cristina Gutiérrez) 30 points
Andretti United (Timmy Hansen / Catie Munnings) 28 points
ACCIONA | Sainz XE Team (Carlos Sainz / Laia Sanz) 26 points
Hispano Suiza XITE Energy Team (Oliver Bennett / Christine Giampaoli Zonca) 20 points
JBXE (Jenson Button / Mikaela Åhlin-Kottulinsky) 17 points
ABT Cupra XE (Mattias Ekström / Claudia Hürtgen) 13 points
Segi TV Chip Ganassi Racing (Kyle LeDuc / Sara Price) 12 points
Veloce Racing (Stéphane Sarrazin / Jamie Chadwick) 8 points
To learn more about Extreme E, visit - www.Extreme-E.com