The UK's first electric vehicle-dedicated track day is go!
Image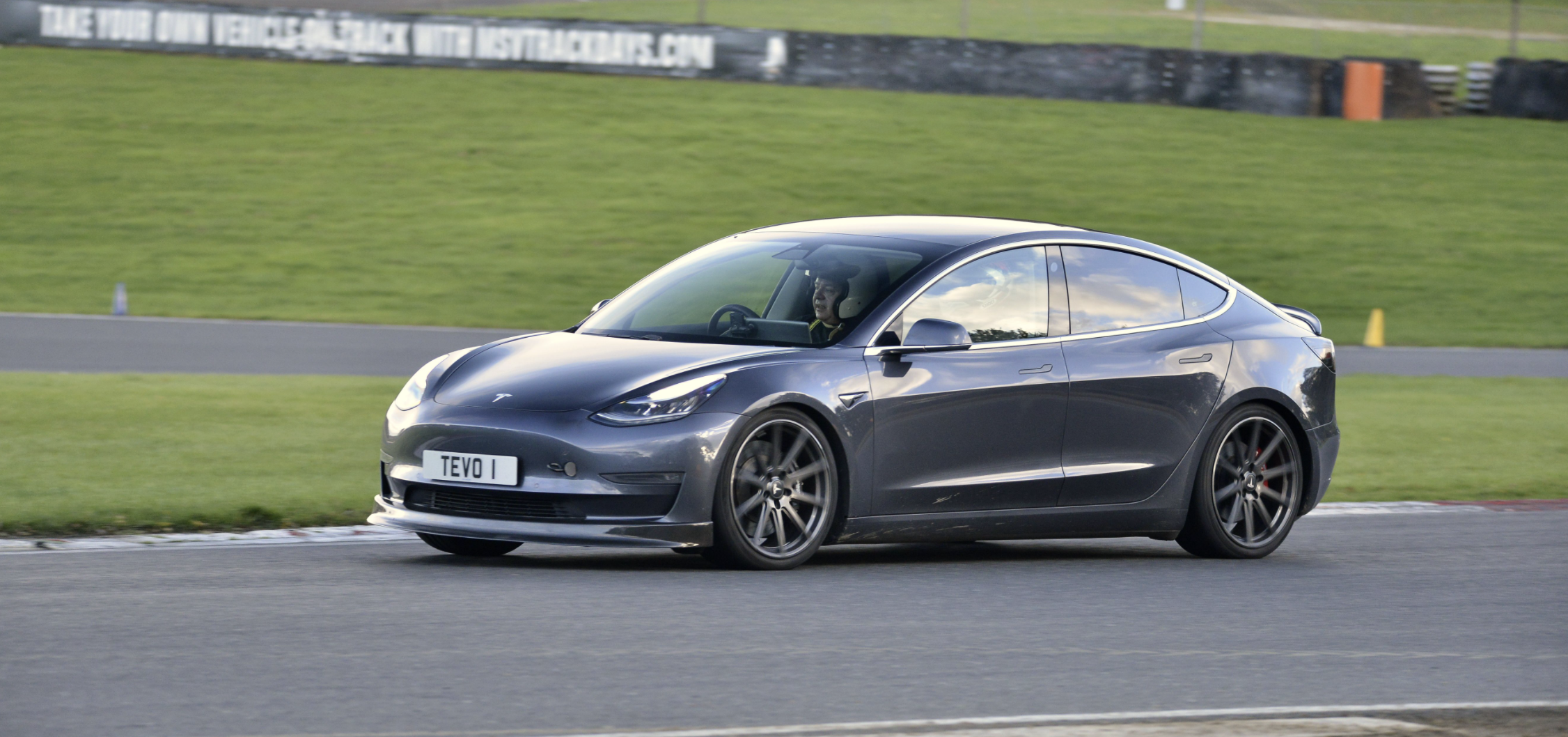 Tesla performance upgrade specialists Tevo Solutions will be running their inaugural track day exclusively for electric vehicles featuring driver coaches who will be on hand all day to give help and advice on and off the track. 
The only cars allowed on the circuit will be fully battery powered – hybrids, PHEV and vehicles with range extenders will not be accepted and all Covid-safe restrictions will be adhered to at the event, and numbers will be limited to ensure maximum track time for each participant. 
The event will take place on August 18 at the historic Llandow Circuit in South Wales, situated on a former World War II airfield well known for its appearances in Top Gear, Fifth Gear, Love Cars and Chris Harris on Cars. 
Event organisers Tevo Solutions offer first-class Tesla performance upgrades, providing the highest quality components for Tesla models, including forged track-ready wheels, upgrade kits, and spoilers. 
"The future is electric vehicles so we felt it was time for a track day for EV cars only," said John Chambers, Founder of Tevo Solutions. "I hope we can show other circuit owners there is demand for dedicated EV driving events and that these days can be run safely. 
"It's also possible that venues with noise issues may be able to run more events by dedicating days to EVs. Track days are not just about outright speed. New owners of very capable cars such as the Tesla Model 3 or Porsche Taycan could benefit enormously from being able to take their cars on track with an instructor and hone their technique."
For further information about the track day and to book, visit - https://bit.ly/TevoTrackDay