UK sees the opening of its first all-electric forecourt
Image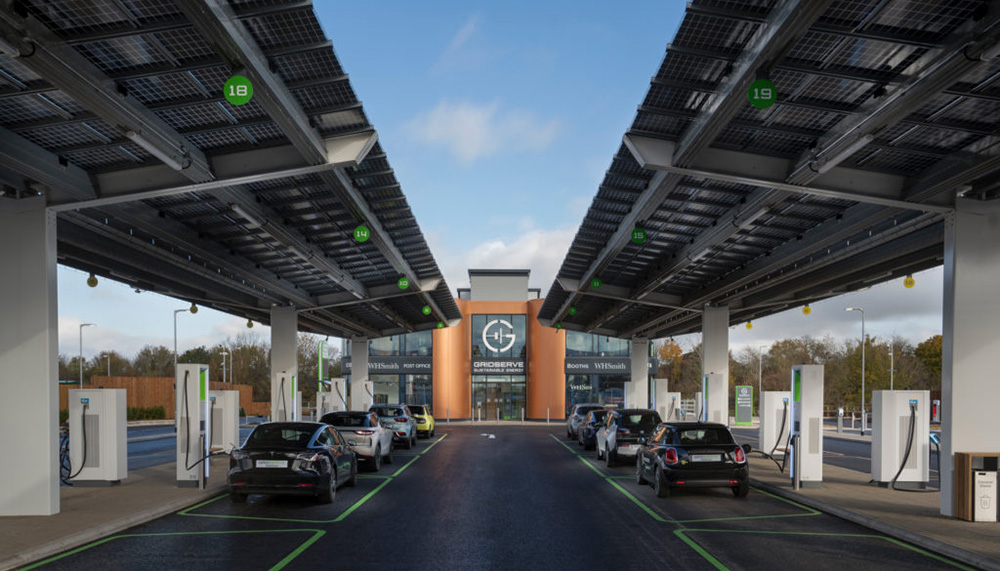 Electric vehicle (EV) charging network developer Gridserve has announced its first electric forecourt is open for business at a site near Braintree in Essex, delivering a major milestone for the company's ambitious expansion plans.
The dedicated fast charging facility - which is capable of charging 36 EVs simultaneously, delivering around 200 miles of range in just 20 minutes - is envisaged as the first in a network of over 100 Electric Forecourts that are planned for the next five years as part of a £1bn investment drive.
The Braintree site is linked with The UK's first subsidy-free solar farm in Clay Hill providing 100% renewable energy via the National Grid, aided by a 6MWh onsite battery to help balance the local energy grid and shift energy to periods when it is more valuable.
Drivers using the site will initially pay 24p per kWh of energy
A typical charge from 20 per cent to 80 per cent capacity will cost under £10 for an average-size EV. 
Gridserve plan to deliver additional grid flexibility, including a tiered pricing structure in the future.
Users of the site will be able to visit the likes of Costa Coffee, WH Smith and Gourmade, as well as a waiting lounge, children's play area and have access to free superfast WiFi. The site also features a wellbeing area with exercise bikes that generates electricity as well as designated meeting areas for business-related working.
The opening coincides with Gridserve's launch of a new EV leasing business, which has seen it join up with Hitachi Capital to offer customers EVs from a variety of manufacturers, available on lease as part of a package that sees energy costs included in the lease payments, enabling customers to charge at electric forecourts without paying additional costs,