Skoda give one of the most successful ever rally cars the all-electric treatment
Image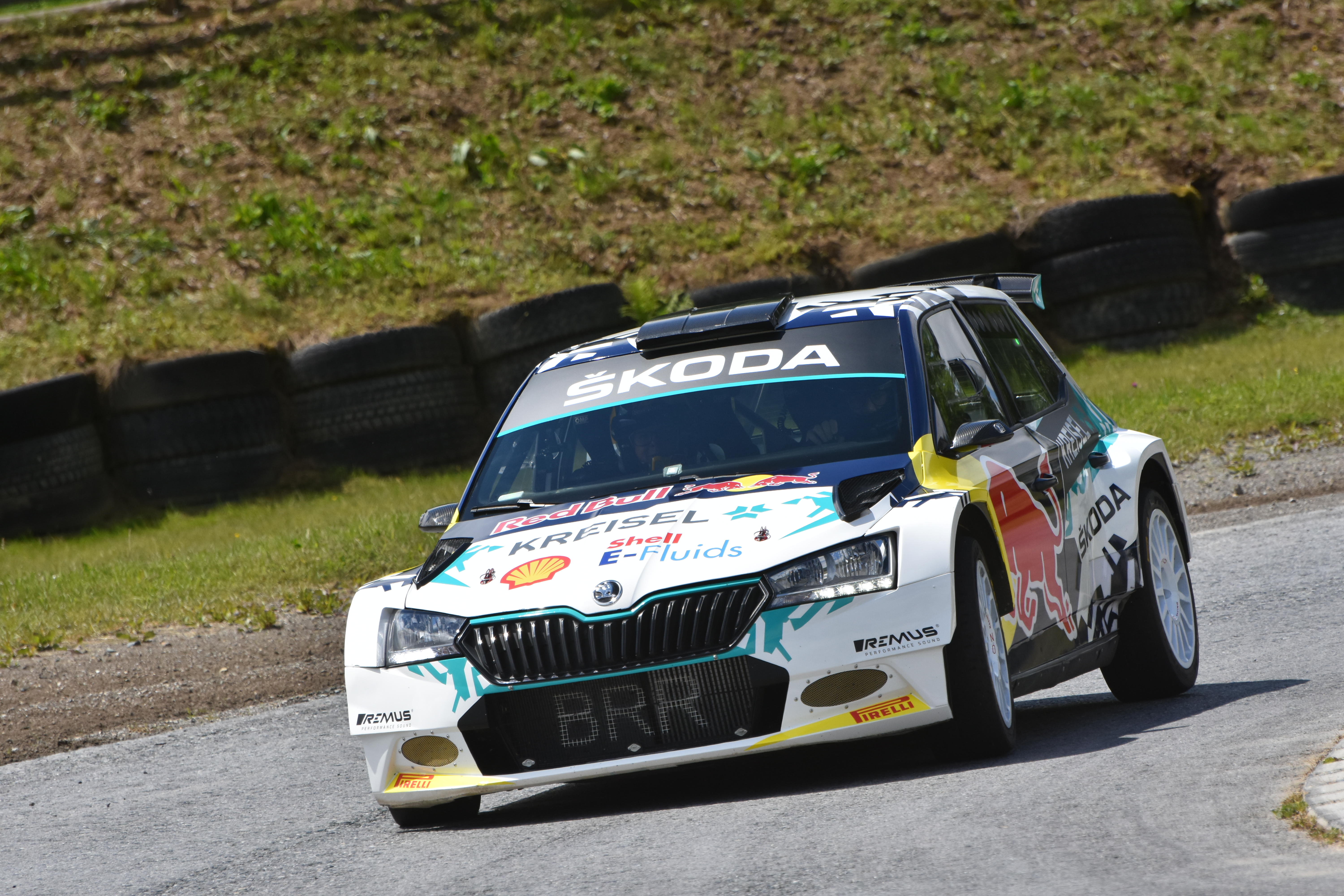 Skoda have teamed up with battery technology solutions specialist Kreisel Electric and operational partner Baumschlager Rallye & Racing to develop a fully electric rally car – the Skoda RE-X1 Kreisel. 
Based on the Skoda FABIA Rally2 evo bodyshell and powered by an 860 volts system delivering 260 kW peak power, the concept car was homologated by the Austrian Motorsport Federation AMF (ÖAMTC) and will debut in the Austrian Rally Championship is planned for July this year.
The Skoda FABIA is the commercially and sportingly most successful car of its category and the collaboration with Kreisel Electric, who will supply the mandatory hybrid technology for the 2022 FIA World Rally Championship (WRC) Skoda Motorsport is initially developed in asphalt spec, but Baumschlager Rallye & Racing have already started to put the Skoda RE-X1 Kreisel through its paces on gravel as well.
"The concept car Skoda RE-X1 Kreisel is an exciting combination of traditional and future-orientated technology. We provided our best experience, based on developing already three generations of the rally-going Skoda FABIA," said Michal Hrabánek, Head of Skoda Motorsport
Essentially an updated Rally2 evo chassis fitted with Kreisel's electric powertrain, the Skoda RE-X1 Kreisel combines, the Kreisel Electric engineered e-motor delivers a peak power of 260 kW and a maximum torque of 600 Nm compared to 214 kW and 425 Nm of the Skoda FABIA Rally2 evo's standard 1.6 litre turbo petrol engine. 
Aside from the powertrain, modifications have been made to the suspension and the bodyshell to accommodate the low-mounted lithium-ion battery, which has a capacity of 52,5 kWh and provides an electrical tension of 860 Volts. 
"We are very excited about the cooperation with Skoda Motorsport," says Philipp Kreisel, the company's Managing Director. "Together we not only share the vision for the sustainable future of motorsports. We as well follow the same strategy of transferring technologies and engineering solutions from racing to road cars."