£5.7 million grant to bring electric buses to Cardiff approved
Image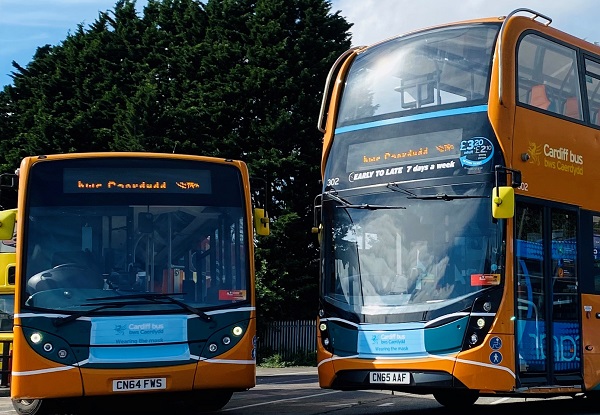 A £5.7 million grant to help bring 36 Electric Buses to Cardiff has been approved following a joint funding bid by Cardiff Council and Cardiff Bus.
Cardiff is one of 28 cities identified across the UK as having air pollution issues and the grant includes £341,000 towards the installation of charging infrastructure which will allow the buses to charge overnight or during longer breaks.
Caro Wild, Cabinet Member for Strategic Planning and Transport said:  "This announcement is good news for Cardiff and for Cardiff Bus and will help us deliver on our clean air ambitions for the city.
"Cardiff Council has been working on its clean air strategy and we piloted a successful electric bus trial last year with Welsh Government. People are excited about electric buses, they can see the health benefits. When we launched our Clean Air and Transport Green Paper last year the second most-popular idea we consulted on was bringing electric buses into the city.
"Our White Paper and clean-air business case is due later this year, but this announcement is pay-off for the hard work we've been putting in behind the scenes to try and maximise every opportunity we have to improve air quality in Cardiff."
The short-term effects of air pollution include exacerbating existing heart and lung conditions such as asthma and bronchitis and in the long term it can lead to increased rates of lung disease and cardiovascular disease (including heart disease and stroke) and cancer.
Councillor Wild added:  "Cardiff is at an important crossroads. If we want a fairer, cleaner, healthier and more prosperous city tomorrow we must make some brave changes today. If we don't, then inequality, air quality and congestion will get worse.  Cardiff has always risen to the challenge when it has had to change: from building docks and railways that helped transport coal from South Wales to the world, to a city that has managed to refocus its economy after de-industrialisation. Now Cardiff has to change again."