Oxfordshire-based Electric Assisted Vehicles confirm electric taxi bike launch
Image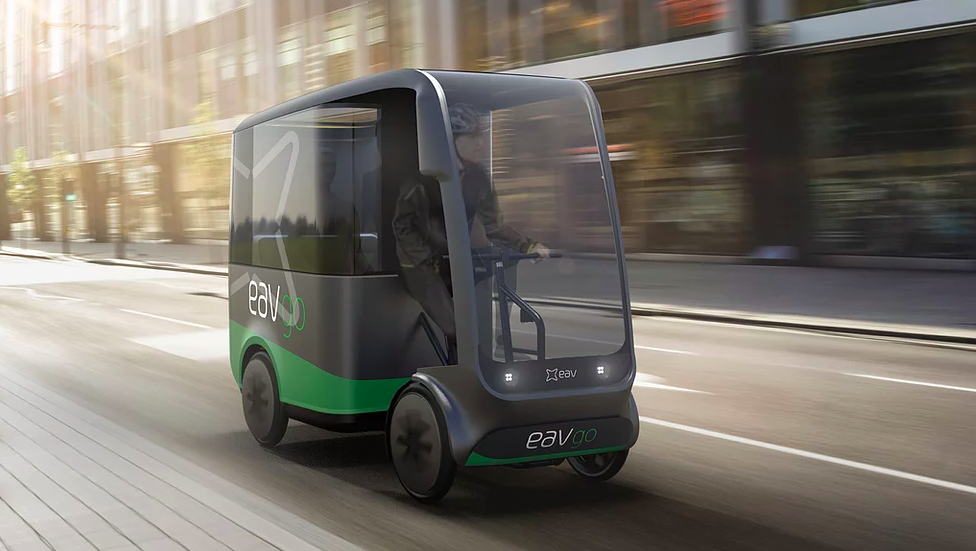 Oxfordshire-based Electric Assisted Vehicles (EAV) will launch an electric taxi bike in spring 2021 aimed at the urban private hire market with the first prototype will be ready this month (November, 2020), followed by a production version that EAV said will be ready for the first deliveries before summer 2021.
The taxi-bike is a variant of the 2Cubed eCargo bike that EAV launched in the summer aimed at last mile delivery businesses with the design incorporating full suspension and side doors. Adam Barmby, EAV chief executive, the EAV Taxi has been designed to demonstrate that "weight is the enemy of efficiency" and has a rear compartment that can carry two passengers.
Barmby said: "Electric cars, vans and taxis are actually hugely inefficient in their energy usage. They're large and heavy and a lot of energy is simply wasted just moving their own weight around. We looked closely at both taxis and PHVs in urban environments and immediately saw we could be more efficient, cleaner, healthier and just as comfortable at a much lower cost."
Barmby also added that the EAV Taxi is "as safe and much better for the environment" compared with traditional car-based taxis and EAV said there are over 375,000 taxis and private hire vehicles currently in the UK with around 200,000 individual taxi journeys in London alone every day, adding that almost two thirds of all taxi and PHV journeys in the UK are single occupancy and are usually between one and five miles and EAV believes that a lot of resources and energy are being wasted simply moving one or two people a short distance.
Barmby said: "Our experience in running trials and now supplying EAVs to the logistics industry internationally has shown us that, due to levels of congestion in towns and cities, we can be more efficient than vans and cars. The value of the global e-hailing market for taxis and PHVs is forecast to hit £150bn by 2025 which is a lot of journeys meaning a lot of emissions, weight and congestion in cities worldwide.  The EAV Taxi will help to significantly reduce those issues while efficiently and comfortably delivering the customer to their desired location."
Follow Electric Assisted Vehicles on twitter HERE