New Zealand's WRC legend on his pioneering new all-electric rally car
Image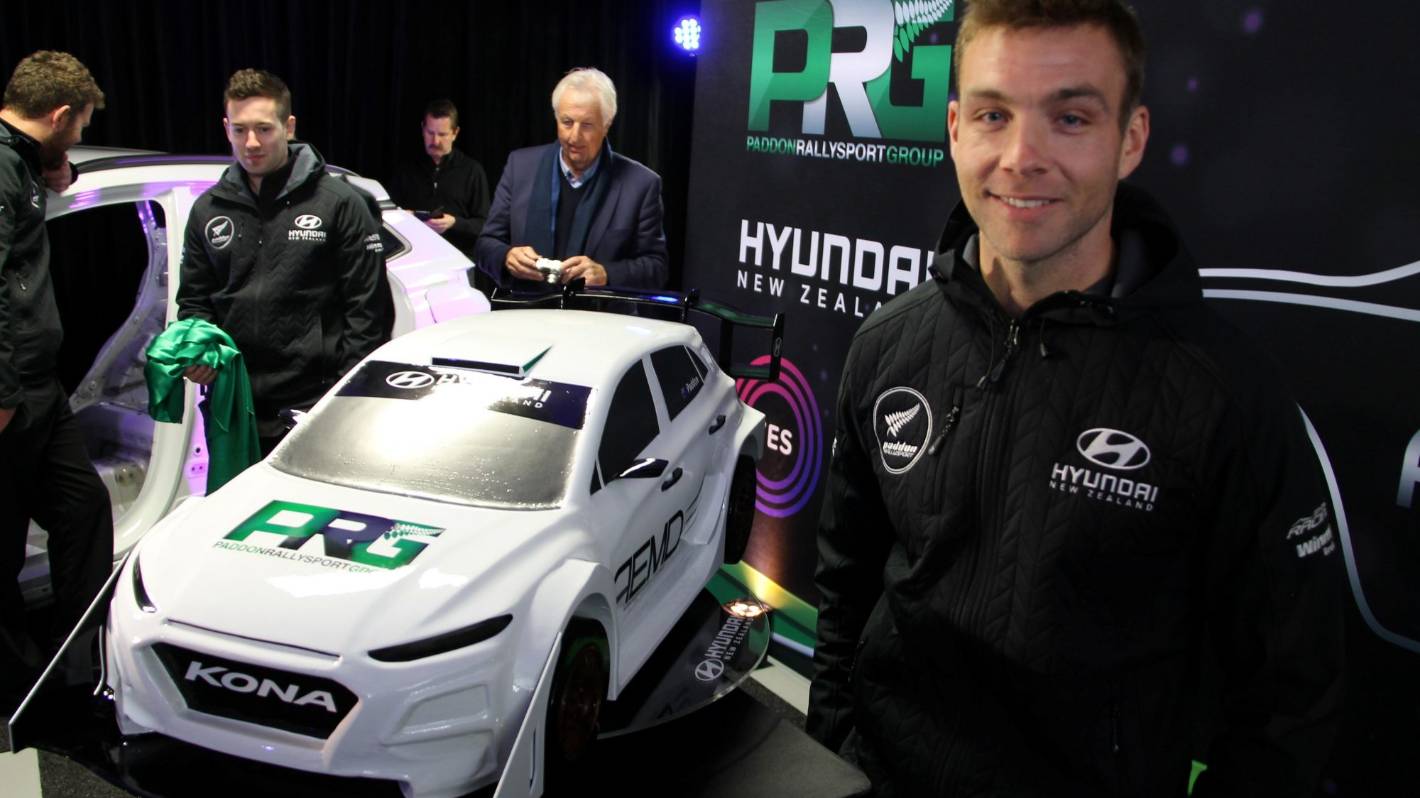 New Zealand's most successful rally driver has been working on a groundbreaking project to create an all-electric rally car, and after almost two years of intense development, the car is almost ready to make its public debut.
Following a successful early motorsports career, Hayden Paddon competed in the World Rally Championship from 2007 until 2019, the highlight being a memorable victory at Rally Argentina in 2016 – the first for a Kiwi driver – and more recently has been working hard to build a pioneering all-electric Hyundai Kona EV rally car.
The concept of building an electric-powered rally car started to take shape in 2017 with Paddon Rallysport Group, working with technical partners STARD and, and his small team of engineers and motorsport enthusiasts based in Cromwell on New Zealand's South Island. Speaking to electrica.live from his New Zealand base, Paddon revealed the plan is to embrace innovation and get ahead of the curve in motorsport's more general move towards non-fossil fuel-powered machinery and start competing in 2021.
"Petrol-powered cars are obviously very cool and very fast," stated Paddon, "but, development over the years has somewhat slowed down because you always get to that point where any project or development becomes limited on how much more you can push the boundaries of things. It's a whole new window of opportunity in terms of how we can build the car. 
"We've been working on it for over 18 months now, and we're getting to the point now where we're almost ready to launch it, so yeah, very exciting times. Everyone's very motivated and very passionate about it and it is something that we're quite proud of."
With Formula E now firmly established as a place for some of the world's best drivers and most iconic manufacturers and Rallycross expanding into electrical-powered territory – not to mention next year's Extreme E, all-electric off-road series on the horizon there is a definite sea change towards electric power across the motorsport world. Paddon's project is a way for the rally world to catch up with the trend, and the ex-WRC winner is more than aware that the engineering gains must be matched by elements the fans of the sport will be attracted to.
"I think the key thing is speed, and that's why I got involved in the programme," confirmed Paddon. "Essentially, it's going to mean you've got more acceleration, you've got more parameters and inputs into the car that you can control to basically increase the corner speed. It's all done by computers and lightning fast speeds, and you can manage and control it a lot more freely than what you can with the combustion-engined car. So ultimately, the cars are going to go much faster, but at the same time, they're not necessarily going to be out of control, essentially the technology can allow it to be faster, but also probably somewhat safer as well."
Image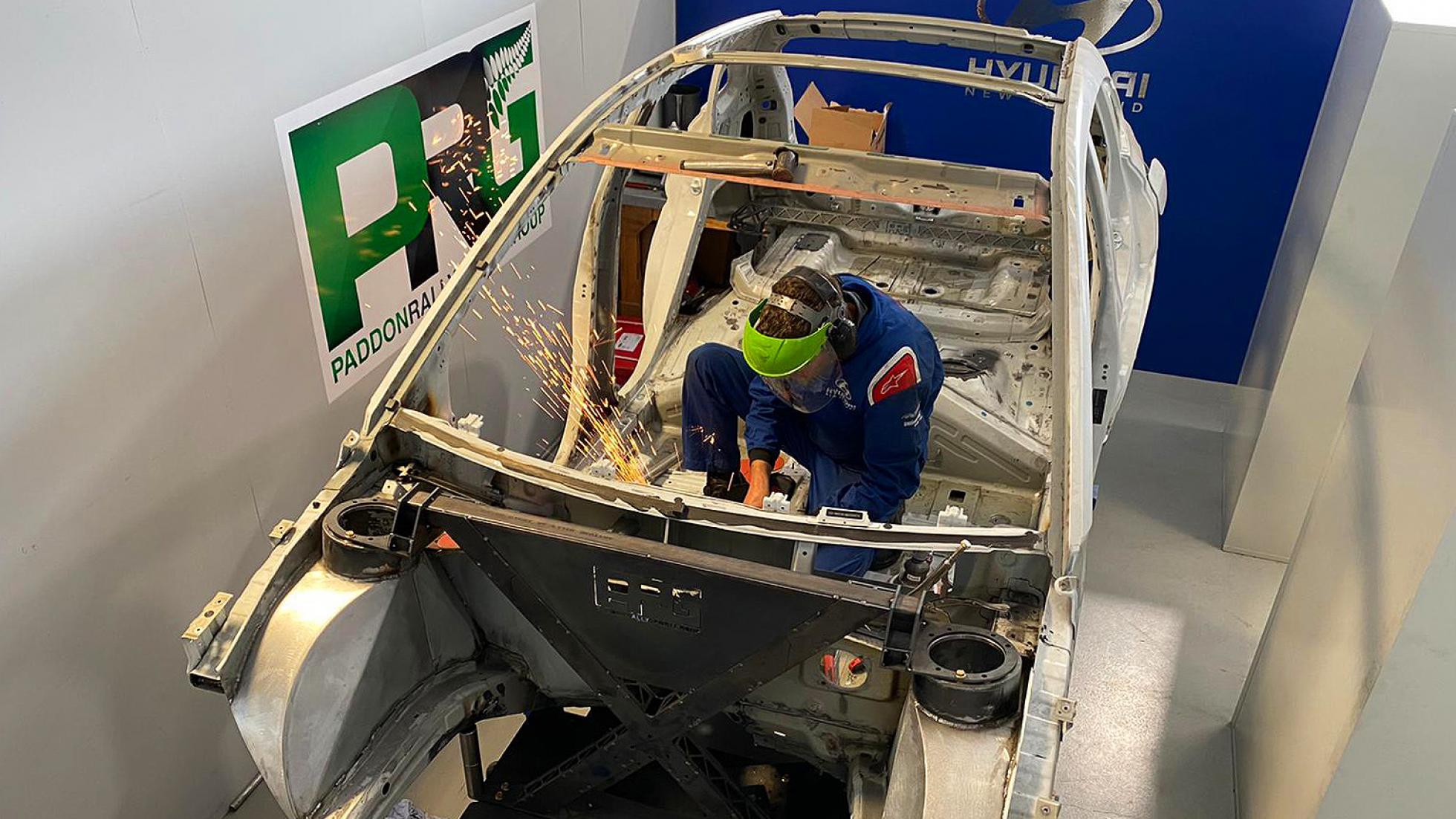 Arguably, the world of motorsports is at a point in time where the actual experience of driving an eclectic-powered machine is cloaked in a sense of novelty and in the world of rally, this is even more of a rarity. So Paddon is probably the best driver around to ask what the main differences are between a normal petrol-powered rally car and an electric-powered one.
"Number one difference is you are talking about instant response," revealed Paddon. "You feel it through the throttle, as you apply 10, 20, 30 percent throttle, you know, you just feel it, and just the way the car responds to that is huge. The weight distribution in these cars mean that they're more stable, because all the weight is so low and centred."
Paddon's aim for the new car goes well beyond showcasing new technology, and the plan is to compete in full rally events alongside more traditionally fuelled cars and both force and embrace future rule changes as electric-powered rally cars become more popular.
"There's a lot of work to do to make that work in a real environment and making it work on a gravel road.  Pretty much by 2022, we want to compete in trying to win domestic championship up against combustion cars. So I think we need to make sure that we're designing this car to enter in existing competitions and really to showcase that the technology can work. It is a very exciting time."
Follow Hayden Paddon on Twitter HERE
Keep up to date with the development of the all-electric Hyundai Kona EV rally car HERE