New UK ultra-rapid charging forecourts to improve public charging
Words by Vicky Parrott
Image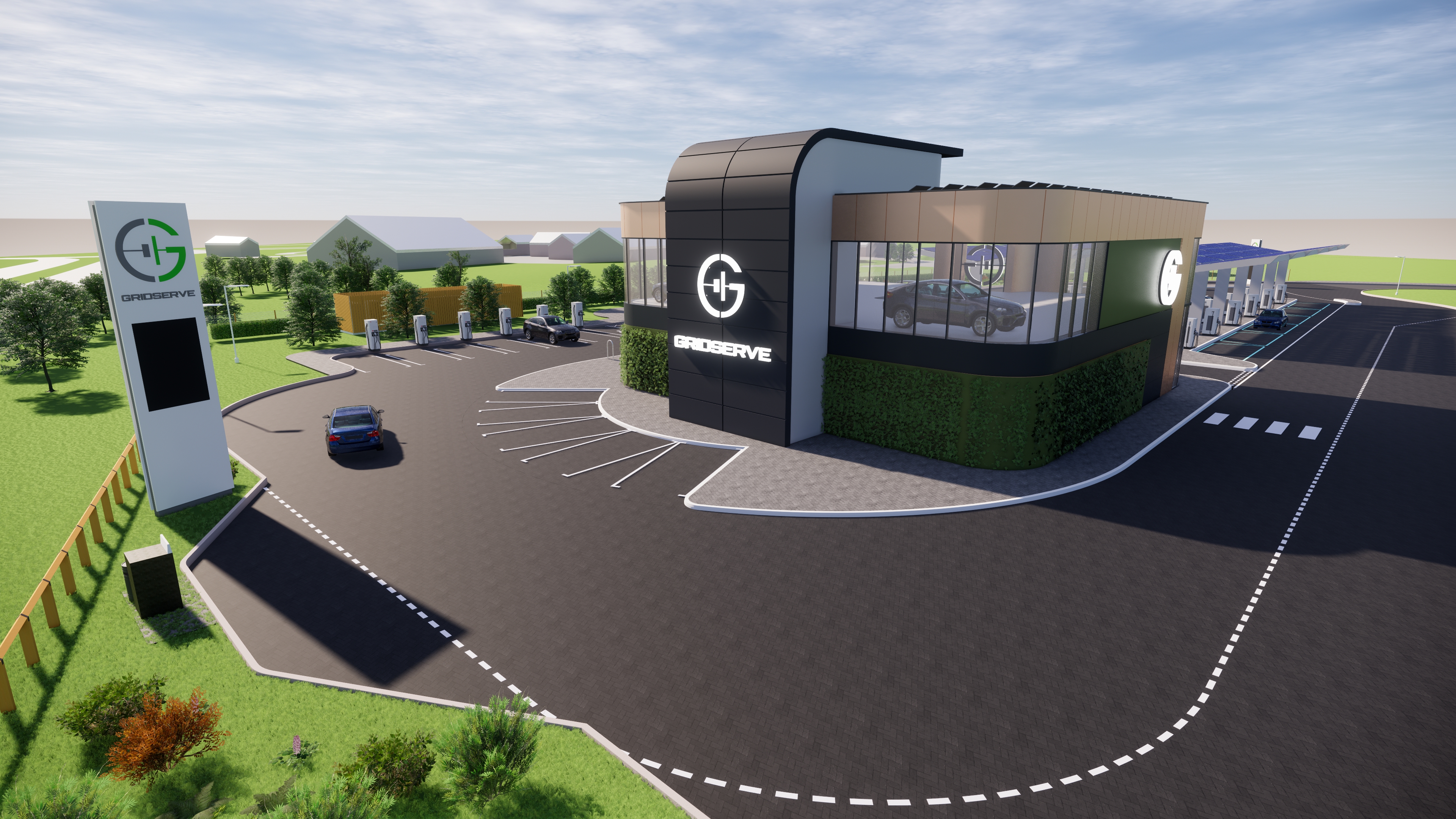 A new charging hub is to open near Braintree in Essex later this year, offering 24 ultra-rapid chargers that will charge any electric car on the market at the maximum possible charging speed.
Six Tesla supercharger point will also be available on the forecourt, which is owned by Gridserve and is designed to revolutionise the convenience of public charging for electric cars. The company plans to roll out a further 100 Electric Forecourts across the UK in the next five years.
"We really want to do anything we can to make it easier to transition to electric cars," Toddington Harper, CEO and founder of Gridserve told Electrica.Live. "It's not just about the charging speeds, but you can go and have a coffee, use a meeting room, do some shopping or there's a wellness zone where you can use an exercise bike that even creates energy to power the chargers. Ultimately, we want people to buy an EV because they like the experience, not just because the government told them to do it."
Paying to charge at the forecourt will be by contactless card, or by phone app that will unlock cheaper tariffs for regular users. At launch, the Gridserve Electric Forecourt will offer 12 chargers that will charge at up to 350kW and 12 that can charge at up to 170kW. Currently, the Porsche Taycan is the only car capable of utilising 350kW chargers thanks to its peak charging rate of 270kW, which will deliver 100 miles of range in around five minutes. Maximum charging rates in most EVs ranges from 100 to 150kW, which will deliver 100 miles of range in some 15 minutes.
Image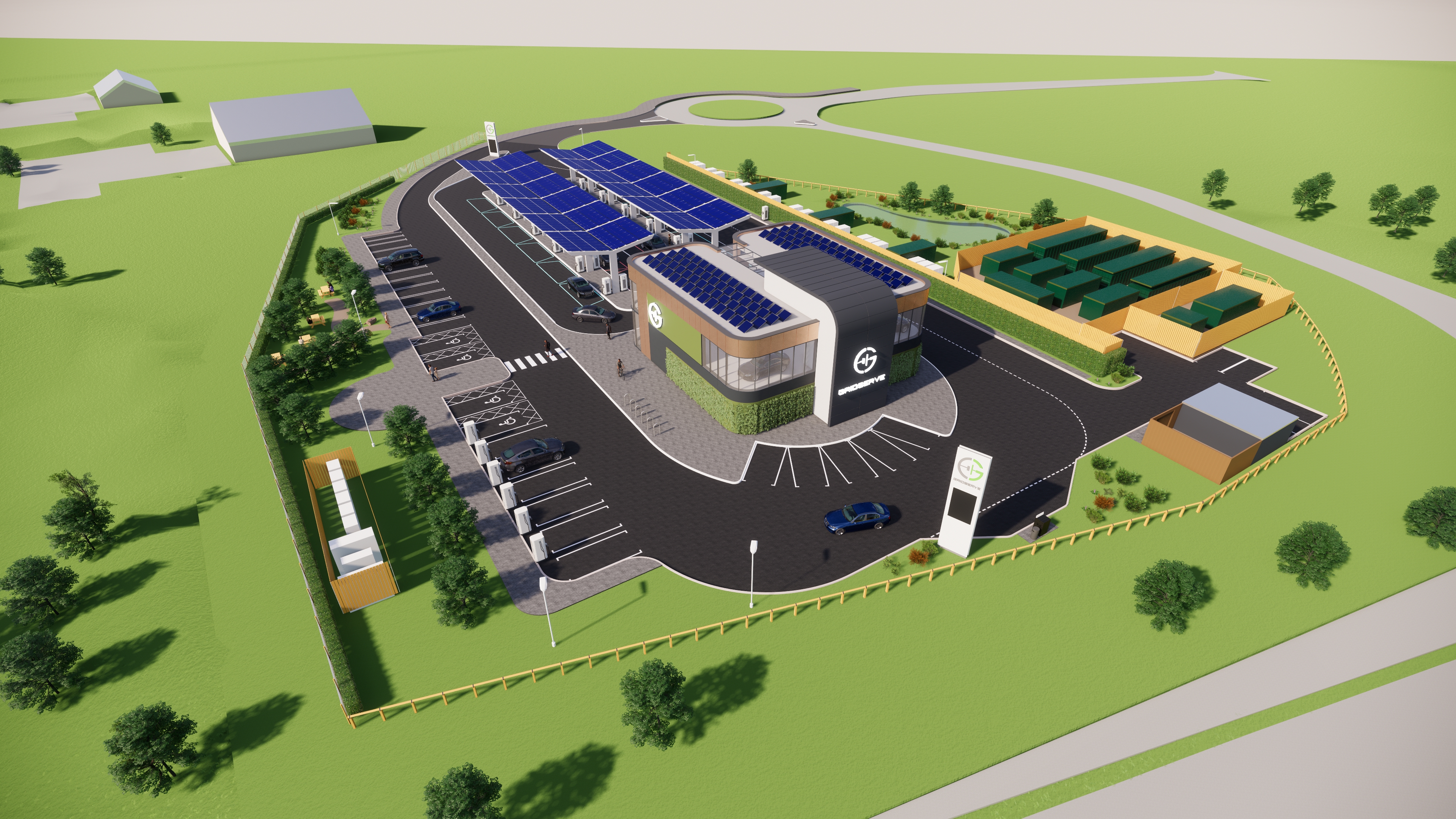 The Tesla chargers will offer the latest Tesla Supercharging technology, meaning that Model 3's with the relevant update will be able to charge at 200kW. The energy used to charge cars on the Gridserve Electric Forecourt be 'net zero'; the forecourt expects to produce enough solar power to provide 800,000 miles of electric motoring each year. Any energy used on site that can't be produced from the on-site solar power will be offset courtesy of a local solar farm that is also owned by Gridserve.
Harper went on to explain how the Electric Forecourts will also help to enable an easy EV-leasing service that will offer one-payment costs to cover the lease, charging and maintenance of an electric car. "We're trying very hard to catalyse the mass market, and a big part of that is pricing," Harper explained. "As part of that, we're going to offer new electric cars for a single monthly fee that includes the lease costs and charging at our forecourts, so that we remove any fears about battery life or charging." Pricing is yet to be announced for the flat-rate inclusive car leasing, or for charging at the Gridserve Electric Forecourt, but further announcements are expected before both go live in November 2020.