LEVC appoints first dealership located in Wales
Image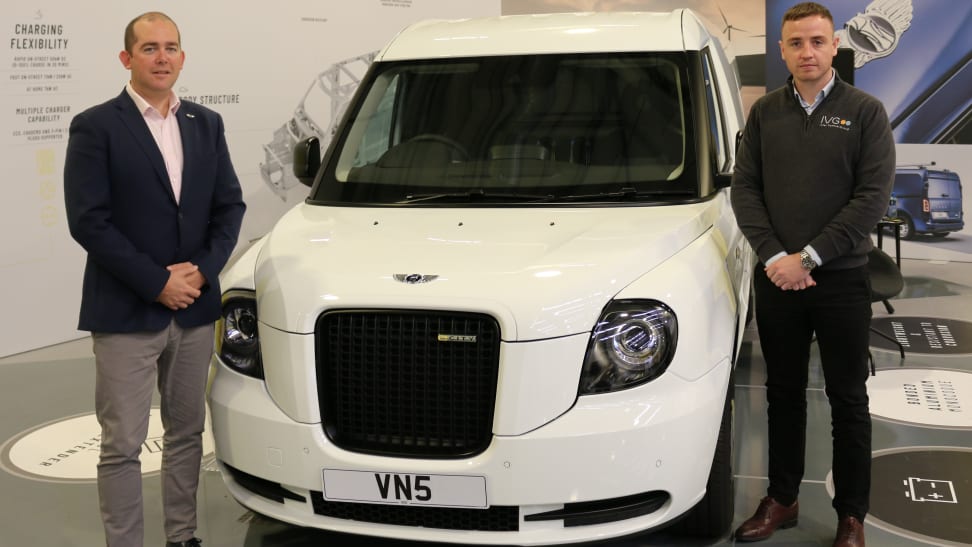 LEVC (London Electric Vehicle Company) announced the appointment of Inter Vehicle Group (IVG) as the first official full sales and aftersales dealer in Wales. The dealership, located in Cardiff, will supply the region with LEVC's TX electric taxis and new electric van, VN5.
​Inter Vehicle Group has created 15 new jobs to facilities operations in Cardiff, thanks to a £150,000 investment in specialist equipment and training. This will also result in IVG taking on a new 27,000 sq ft commercial space in Cardiff Bay to operate the rapidly growing Inter Hire part of the business, which converts its existing Penarth Road facility into an LEVC hub.
Joerg Hofmann, LEVC CEO, commented: "We are pleased to welcome Inter Vehicle Group to our growing network of dealers in the UK and Europe. IVG will introduce the portfolio of LEVC electric vehicle products to Wales for the first time, responding to the growing demand from local authorities and businesses looking to switch to greener mobility operations."​
Key features of the electric TX include environmental friendliness and a small turning circle, a trademark of the iconic London 'black cab' – ideal credentials for city transportation with seating for six passengers and wheelchair accessibility, all travellers enjoy standard features such as air conditioning, charging facilities for smartphones and laptops and the TX's generous panoramic roof. 
A purpose-built partition screen separates the driver and passenger compartments and, with contactless payment in the rear, easy to clean surfaces and an intercom system that allows driver and passenger to always communicate clearly, travellers are kept as safe and protected as possible.
Jarrad Morris, Group Managing Director of Inter Vehicle Group said of the new development: "Our aim is to be pioneers in Wales within the EV sector and to lead the way on what is possible. Our agreement with LEVC is designed to ensure the taxi industry, businesses and local authorities in Wales have the latest electric vehicles available to them as an option and is a clear signal of how we as a company are responding to last year's Welsh Government Climate Emergency declaration.
"The LEVC franchise on Penarth Road will be a centre of excellence and offer the taxi trade in particular a chance to get ahead of the curve in regard to transitioning to a leading, green, sustainable vehicle option. This is particularly important as the Welsh Government and Local Authorities across Wales begin to support the taxi industry in moving away from traditional diesel-based vehicles."