Extreme E pledges support to global Count Us In campaign
Image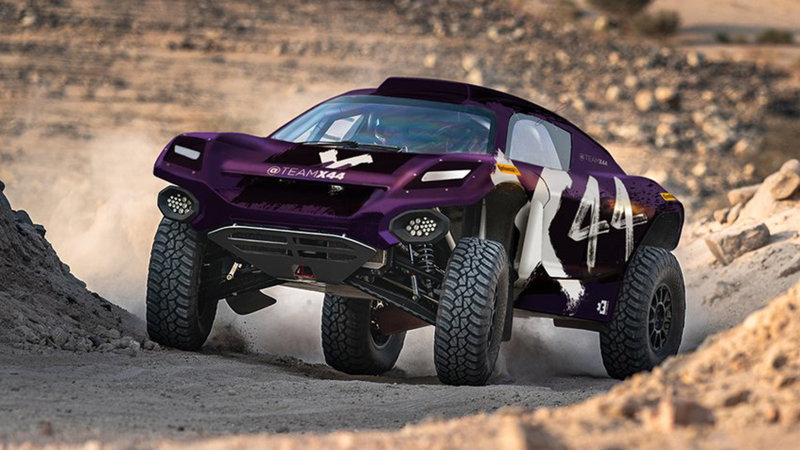 Pioneering new all-electric motorsport series Extreme E has recently announced it will be a founding partner with Count Us In, a global initiative asking citizens everywhere to pledge the undertaking of 16 practical and high impact steps to protect the planet from carbon pollution.
Alejandro Agag, CEO of Extreme E, said: "Extreme E is proud to become a founding partner to Count Us In. We are a sport born out of concern for the planet and are dedicated to using sport to shine a spotlight on climate change, its devastating effects around the world, and the solutions we can all take to minimise our footprints. 
"30 percent of global emissions come from transport, and the switch to electric vehicles will have a major impact on carbon emissions, and that is just one of many actions we should all consider as we strive for a more sustainable planet. The Count Us In campaign asks us to all take responsibility and go online to sign up to take simple and practical steps to reduce our impact, and all of us at Extreme E fully support this initiative."
Count Us In sets out 16 practical and high impact steps individuals can take to protect the planet from carbon pollution before it is too late. These 16 steps, derived from experts and research at the UN Environment Programme and other partners, provide a practical way for to understand ways to tackle this issue. Individual action can make a significant impact: If 1 billion people take practical action in their own lives, they could reduce as much as 20% of global carbon emissions.
Extreme E, which will go racing in early 2021, will use the mass appeal and following of sport to highlight the effects of climate change around the world, which include deforestation, melting icecaps, desertification, rising sea levels, plastic pollution and more, and will educate its fans with important messages around the reduction of our own carbon impact, including the promotion of electric vehicles and other clean energy mobility solutions for a lower carbon future.
Image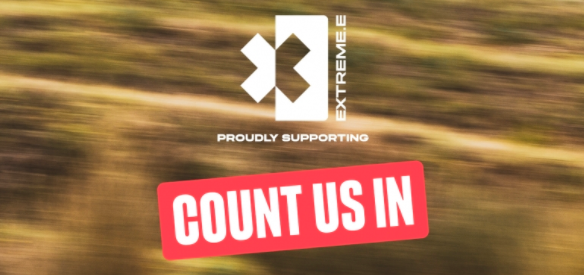 Extreme E's goal is to have a net-zero carbon footprint by the end of its first season. As well as offsetting, the series focuses on reduction of its footprint through a series of efforts which include:
Using 100% electric vehicles.
Zero emission vehicle charging using Hydrogen Fuel Cells generated by water and solar.
The series centrepiece, the RMS St. Helena ship, which has undergone extensive refurbishment to lower its emissions in order to transport the championship's freight and logistics around the world. This is estimated to reduce carbon by two thirds in comparison with air freight.
Not having spectators at events. (Depending on the type and location of events, fans can represent 20 to 50% of the total footprint of an event once you consider their transport, food and beverage and merchandising).
Capping the number of members each team has on-site to just seven each – two drivers, one engineer and four mechanics.
Remote broadcast operations which involves using satellites to enable live editing and overlays to take place in a London studio.
The use of low emission Green D+ HVO (hydrogenated vegetable oil) generators instead of diesel counterparts for all on-site power needs.
Virtual, at-home hospitality experiences.
In addition to reducing, measuring and offsetting its carbon footprint, Extreme E has appointed an independent Scientific Committee, consisting of leading academics from The University of Oxford and The University of Cambridge, tasked with driving the series' climate education and practice.
The initiative is part of Extreme E's wider goal to leave a lasting positive impact is a key element of the series. The series is working with leading partners such as Count Us In, and the UN's Sport for Climate Change framework to ensures Extreme E is supports positive impact on the environment and its local communities.
You can take on your own sustainability challenge today by visiting www.count-us-in.org.