Extreme E: Mikaela Åhlin-Kottulinsky's groundbreaking electric off-road odyssey
Image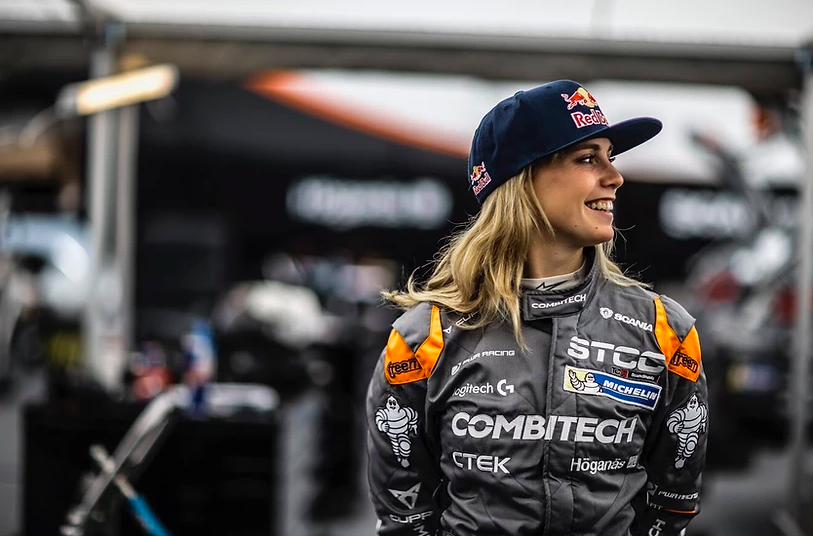 electrica.live caught up with Swedish racing star Mikaela Åhlin-Kottulinsky and found out how she is helping change the face of motorsport with the radical new Extreme E championship.
Swedish racing driver Mikaela Åhlin-Kottulinsky is no stranger when it comes to breaking new ground in motorsport. In 2019, she became the first female driver to win a round of the Scandinavian Touring Car Championship, and following on from that has found herself at the sharp end of the most exciting new motorsport series for decades - Extreme E.
Mikaela's day job is at the wheel of a PWR Racing Cupra Leon Competición in the highly competitive STCC, but since 2018, alongside tyre manufacturers Continental, she has been heavily involved in the development of Extreme E, the radical new motorsports' series due for launch in 2021. Similar to the illustrious Dakar Rally, Extreme E will take competitors and their all-electric-powered, 444kw/550bhp, off-road machines to tackle some of the world's most remote and inhospitable terrain.
Image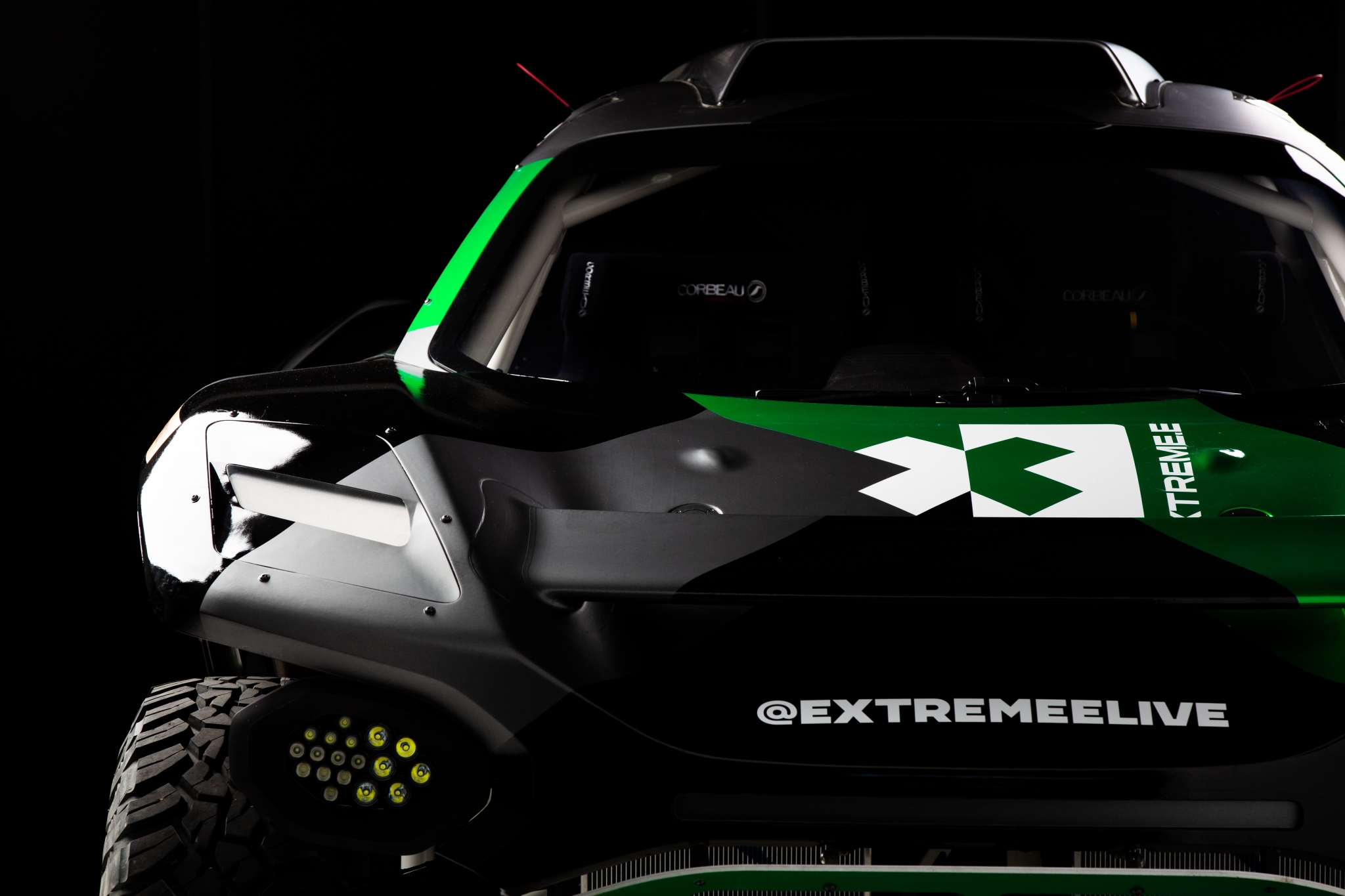 Mikaela Åhlin-Kottulinsky: "I became an ambassador for Continental in 2018. We were doing a launch event using snow tyres and during this event I got a really good connection with the headquarters, so then the marketing guys in Sweden told me there was something really exciting going on with Continental and then it was just a few weeks later and I was asked if I want to be part of Extreme E and be their test driver."
The role that Mikaela has is a key one. Her formative years were embedded within the world of motorsport - her grandfather Freddy Kottulinsky won the 1980 Paris-Dakar Rally, both her parents competed in the European Rally Championship and her brother also competes in rally events. Her literal racing DNA, combined with her stellar career behind the wheel meant It was no surprise when she was recruited by tyre suppliers Continental, who are a founding partner of the Extreme E series, and her job is to help develop the rubber that will enable the all-electric Extreme E beasts tackle ice, snow, desert and mountains. 
"With my experience from within my family driving rally cars, especially driving on the ice, it felt quite natural to me when I got into the Extreme E SUV 2021 for the first time," adds Mikaela. "The first thing that you notice is the torque. As soon as you hit the power, you have boom! Power!
"Many times you feel as if you want to shift down because you don't have enough power to really control the car in a drift, but there are no issues like that with an Extreme E car, as soon as you go on power you get the power at the exact moment you need it which makes it easier to control because it is a big car with a lot of weight, but because of the massive torque and the power it is easy to control.  It took me a few laps, but after that I really had a feeling with the car."
Image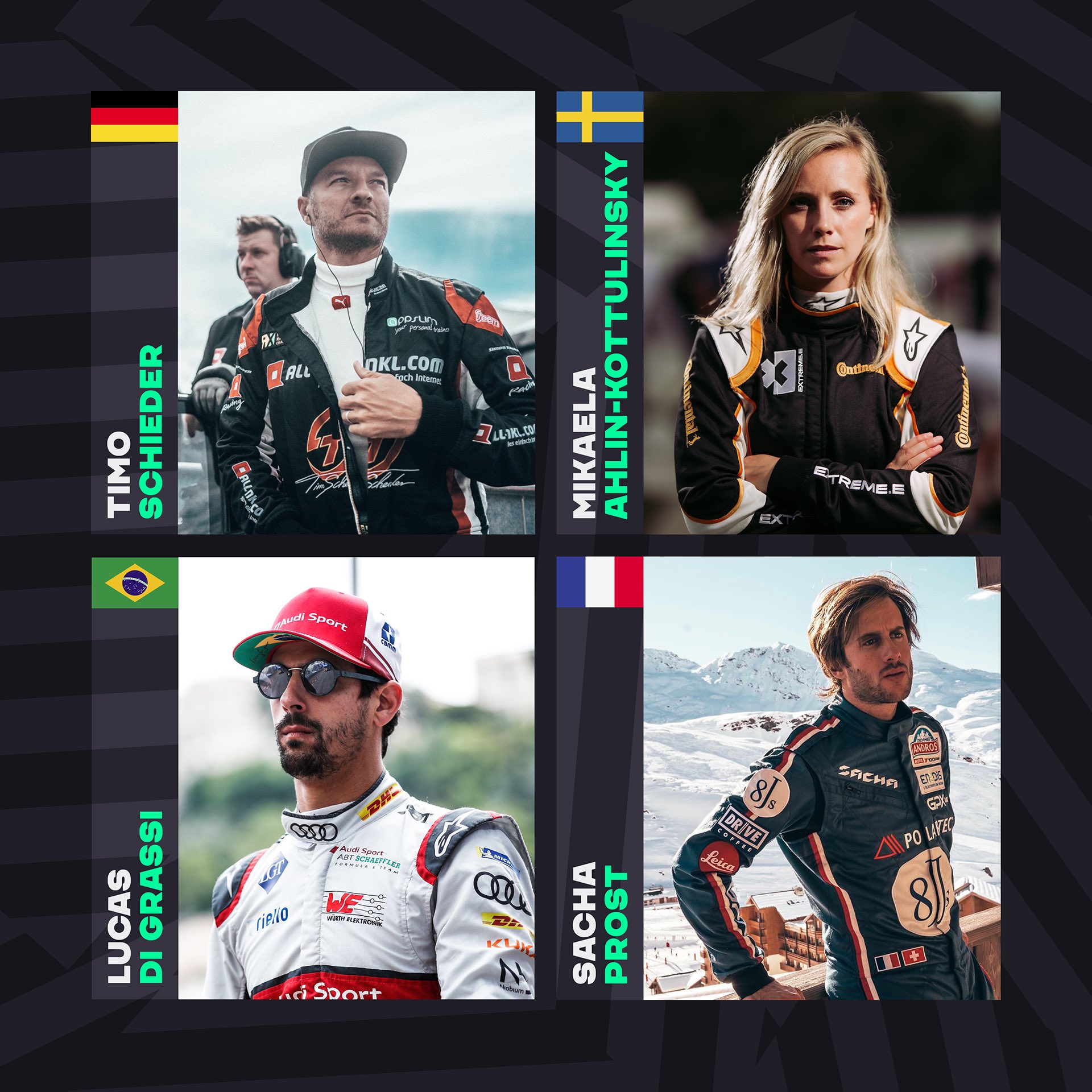 Central to the blueprint of Extreme E is an awareness of environmental issues, and founder and CEO of Extreme E, Alejandro Agag has announced a schedule that will take in areas of the world from Greenland to Saudi Arabia and the Brazilian rainforests, and the five events that make up the 2021 Extreme E campaign will be reached by the teams using RMS St. Helena as a floating paddock, transporting the logistics and infrastructure by sea, rather than air.
Mikaela confirms: "When you hear the story that you are going to drive on fully electric SUV cars on damaged parts of the world affected by climate change and the most remote places in the world, you think, how is this going to be possible? But, knowing it was the people behind Formula E and knowing that Continental is a very serious and ambitious company, then if they say this is going to happen, it is going to happen."
With non-fossil-fuel-powered infrastructure and transportation moving from a niche pursuit to fast becoming an integral part of future strategy for major automotive manufacturers around the world, the development of Extreme E and the continued growth of Formula E underlines this shift. With Porsche, Mercedes and Audi just some of the major brands throwing themselves into all-electric competition, both the everyday and sporting sphere is somewhere electric is becoming more important, and Mikaela's role extends beyond a purely driving role in the fast developing world.
"I'm also part of the FIA Electric and New Energy Championship Commission, where we speak of these changes all the time and we have meetings, how to develop, how to go on further," affirms Mikaela. "We have Extreme E, we have fully electric rallycross, a junior rallycross championship next year which will be fully electric, we have Formula E and the growth of hybrids, so this is the future.
"What I think is really interesting is that if you look at the transition within motorsport you have to find ways for infrastructure at the tracks and things like safety - how are the marshals going to get education on how to handle these types of cars? And we do have the same task in the normal world. We need to find infrastructure on how to charge cars on normal roads, we need to find ways for everyone to handle these cars in a safe way, so the journey is really interesting to be a part of and see it develop and hopefully in 20 years we can look back and say I was part of this journey and a person pushing for this journey to happen. This journey has to be done and it is great to be a part of it while it is being done."
You can read more about Extreme E here and follow the series on Twitter here to keep up to date with developments. Check in with Mikaela on her Instagram and Twitter page here.