Audi to start series production of e-tron GT with emphasis on CO2-neutrality
Image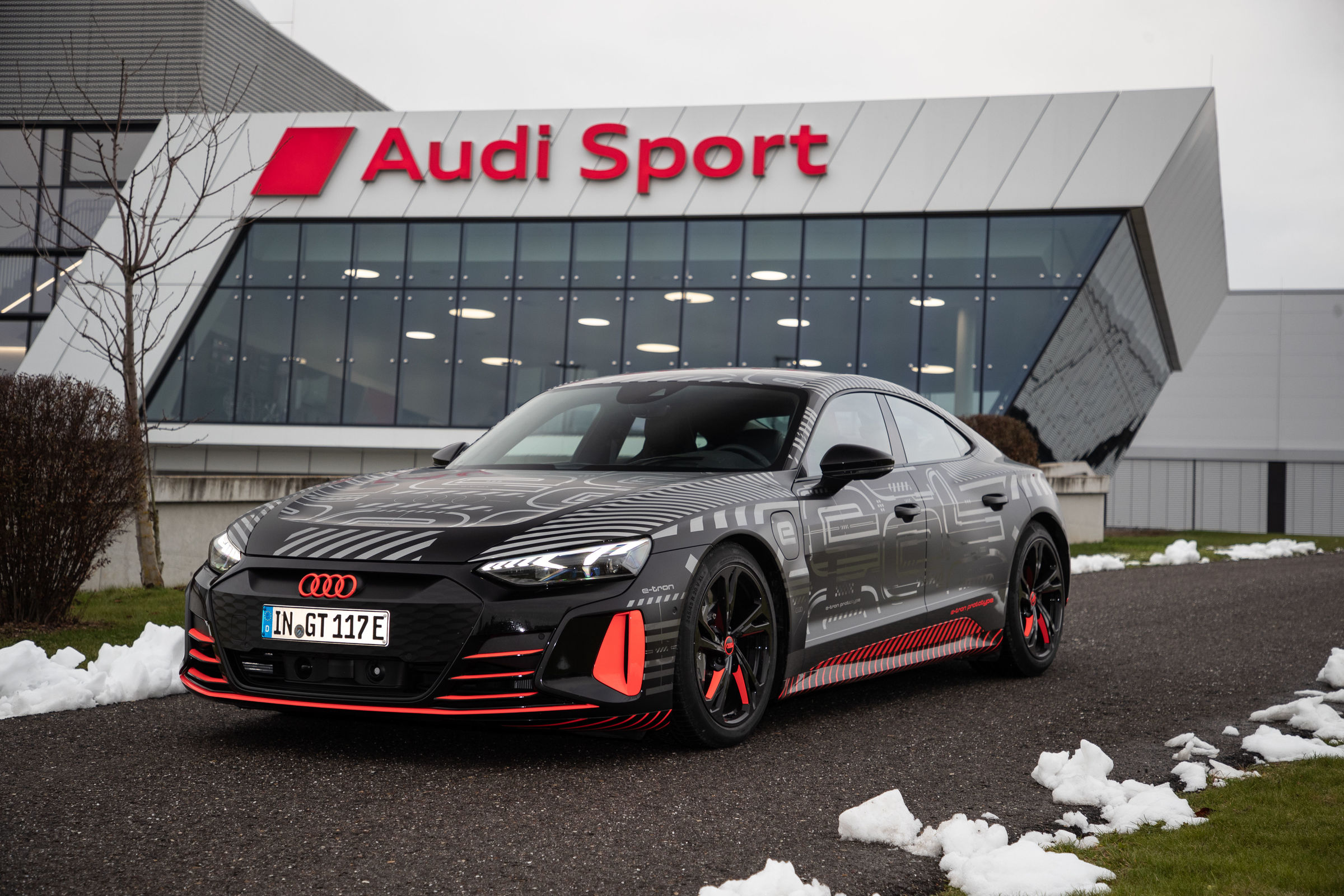 Audi has announced that it will start series production of the e-tron GT, which will become the most powerful electric model built by the German manufacturer so far and the first all-electric Audi to be built in Germany.
The recently released e-tron and e-tron Sportback SUV models are currently built in Brussels, with the e-tron GT will be manufactured at the Böllinger Höfe site in Neckarsulm near Stuttgart with a CO2-neutral balance sheet. Plant manager Helmut Stettner says that series production will start on schedule despite the Corona pandemic, which is "the result of bundled competencies and strong teamwork".
In addition to an emphasis on the greenest possible logistics at the plant, raw materials are also to be recycled within the site in what Audi calls an "aluminium closed loop", in which offcuts of aluminium sheet are to be recycled. Audi intends to use the aluminium loop to save several thousand tons of CO2 per year.
Renewable sourced electricity has powered production in Neckarsulm since the beginning of 2020, with heat being by a biogas-powered combined heat and power plant and prior to this, the Audi R8 has been built at the Böllinger Höfe site since 2014. The production facility was expanded and upgraded in 2019 for the integration of the e-tron GT.
"The production of two technically completely different cars on one assembly line is unique within the Group," says Production Head Wolfgang Schanz. "Integration of the fully electric, four-door coupe transformed our small-series production facility at Audi Böllinger Höfe into a highly flexible, high-tech production facility that nevertheless retains its craft-scale character."
e-tron GT - the lowdown
0 to 60 mph estimated in 3.5 seconds. 
20 minutes to get the 90-kWh battery up to an 80 percent charge
Dual motor RS e-tron GT 640 horsepower planned